Black artists 'may have received unfair record contracts', says BMG report
By Mark Savage
BBC music reporter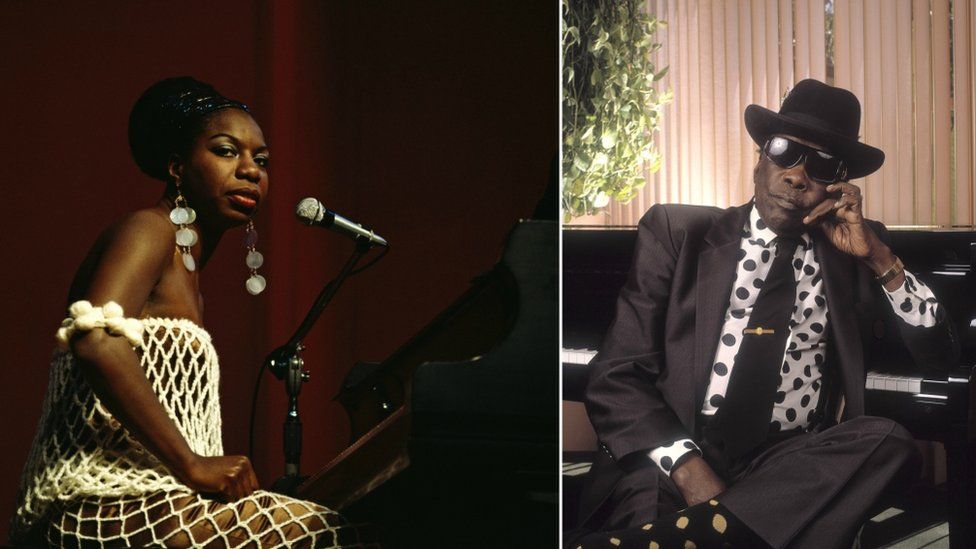 The record label and publisher BMG has uncovered evidence that some black artists were paid less than their white counterparts.
The company launched a review of its catalogue in June, vowing to address "inequities or anomalies" in 30 days.
The inquiry took significantly longer, but presented its findings on Friday.
It said four of the 33 labels BMG had acquired since forming in 2008 showed "significant differences" in the royalty rates given to black artists.
Although it did not identify the labels in question, BMG said black musicians' royalties were up to 3.4% lower than those of non-black artists.
"While difference is not necessarily evidence of bias, there were instances of differences that are significant enough that they warrant closer attention," said Ben Katovsky, who led the investigation.
"We will follow this through to its conclusion."
BMG's CEO, Hartwig Masuch, called on other record labels to examine their own record deals.
"Since before the dawn of rock 'n' roll, virtually all pop and rock music has its roots in black music," he said in a statement. "Yet music's history books are littered with tales of discriminatory treatment of black musicians.
"Making good on our commitment to search for racial disadvantage in our historic acquired recorded catalogues has been an enormous and highly complex task. We have learned a lot and there is still more to discover.
"We invite other labels to join us in this mission."
BMG owns rights to recordings by dozens of influential black artists including Nina Simone, John Lee Hooker, Little Richard, The Sugarhill Gang, Grandmaster Flash and Toots & The Maytals. It also owns the publishing catalogues of Chrysalis Music and Virgin.
It acquired the majority of its music in a seven-year spending spree between 2009 and 2016, snapping up the rights to more than 100 song catalogues.
Masuch decided to examine the record contracts he had inherited in those deals earlier this year, following #BlackoutTuesday, a music industry-endorsed day of silence following the killing of George Floyd in Minneapolis.
He was prompted by a quote from professor and author Josh Kun, which was shared widely by musicians during the blackout, including Kelis and Erykah Badu.
"If the music industry wants to support black lives, labels and platforms can start with amending contracts, distributing royalties, diversifying boardrooms, and retroactively paying back all the black artists, and their families, they have built their empires on," Professor Kun wrote.
Ben Katovsky said the inquiry had uncovered record contracts dating back to the 1960s, in which both black and non-black artists were given terms that "are not appropriate".
"While these legacy contracts may have been entered into willingly, are fully legally enforceable and we paid the previous owners full market value for them, we feel we can do better," he said in a statement. "We will shortly bring forward proposals designed to do just that."
BMG did not identify which four labels had been responsible for under-paying black artists; and warned the results "cannot be extrapolated to prove or disprove racial discrimination in the music industry more broadly".
The BPI, which represents the British recorded music industry, welcomed the report, saying: "It's good to see any initiative that fosters racial equity across the industry.
"Discrimination has no place in music and the hugely significant contribution of black artists to our music and culture must be rightly recognised and valued."