BBC Sound of 2021 longlist includes Griff, Girl In Red and Greentea Peng
By Mark Savage
BBC music reporter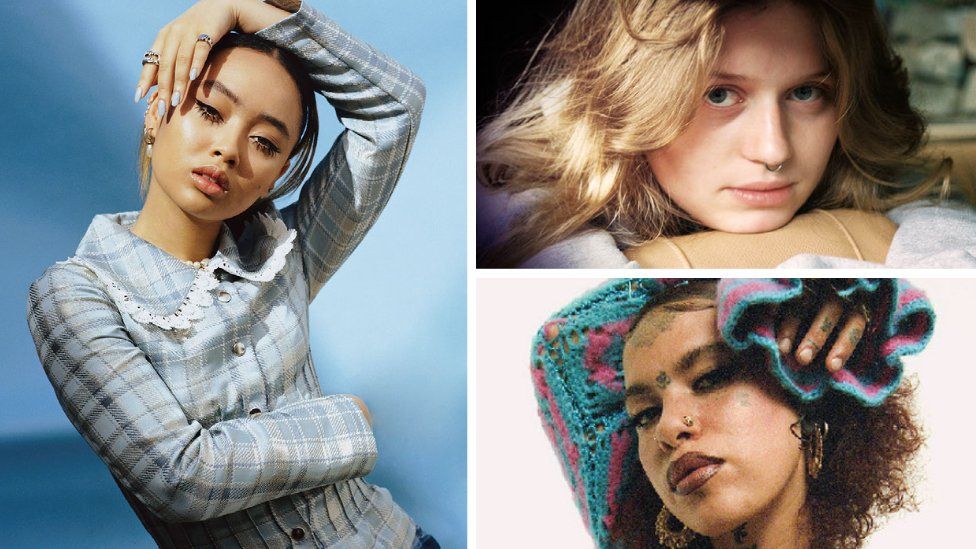 The longlist for the BBC's Sound of 2021 has been revealed, with a strong showing for DIY pop artists and UK rap.
Norway's Girl In Red is the most prominent name on the list, with seven million fans playing her lo-fi tales of teenage angst on Spotify every month.
She's joined by bedroom pop artist Griff, psychedelic soul singer Greentea Peng and rap maverick Pa Salieu.
Now in its 19th year, the list looks at the best rising talent in music. Former winners include Adele and Celeste.
This year's longlist was compiled by a panel of 161 industry experts, including former nominees Billie Eilish and Stormzy. The winner will be announced in January on BBC News and BBC Radio 1.
The 10 acts in the running are:
Alfie Templeman
Berwyn
Bree Runway
Dutchavelli
Girl In Red
Greentea Peng
Griff
Holly Humberstone
Pa Salieu
The Lathums
The Covid-19 pandemic has made launching a music career trickier than ever - and to date, only four of the acts on the Sound of 2021 longlist have played a headline gig.
Some, like Wigan indie band The Lathums, had built a sizeable live following before the lockdown. The quartet were due to tour with Paul Weller this summer. Instead, they ended up livestreaming a concert from the circus ring at Blackpool Tower, with two clowns as special guests.
Coventry-based rapper Pa Salieu played his first ever full show to a camera in an otherwise-deserted studio earlier this year, but says the lockdown also gave him space to make his debut album without distractions from the outside world.
The 23-year-old is one of several artists on the longlist whose music defies categorisation, combining dancehall, drill and the hand-drum sounds of his Gambian heritage on the recent mixtape Send Them To Coventry. The Guardian called the collection "too fresh to ignore", while NME simply dubbed him the "UK's next star".
East London's Bree Runway has a similar disregard for convention, drawing on elements of trap, R&B and hardcore metal on songs like ATM and Little Nokia.
The rapper and singer describes her music as "genre fluid and destructive" and has recently collaborated with kindred spirit Missy Elliot.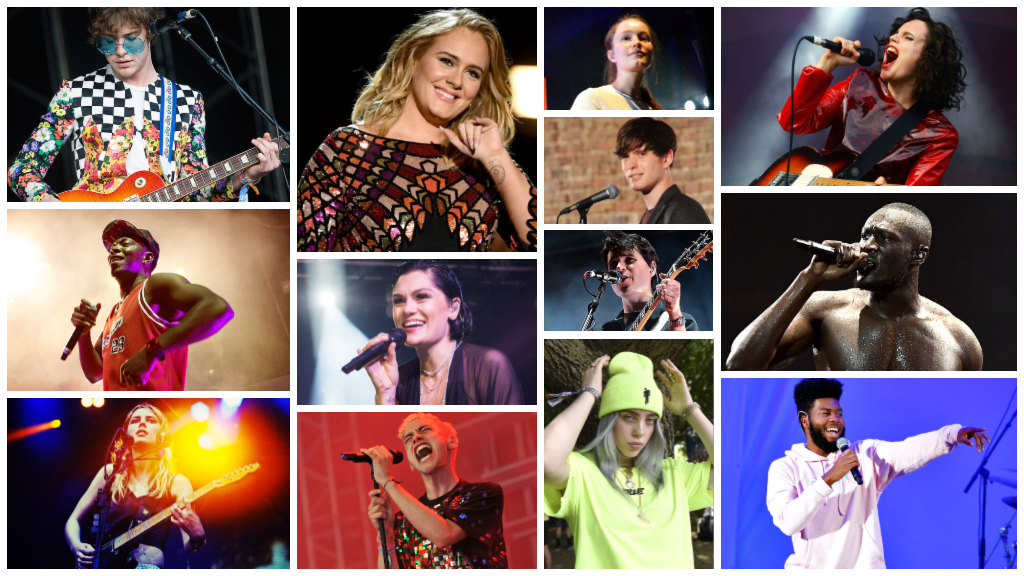 GETTY
BBC Sound Of...
Selected winners and nominees
200350 Cent, Electric Six, Dizzee Rascal

2008Adele, Vampire Weekend, MGMT

2011Jessie J, James Blake, Anna Calvi

2015Years & Years, Stormzy, Wolf Alice

2018Sigrid, Khalid, Billie Eilish

2020Celeste, Yungblud, Georgia
BBC
Hailing from Grantham in Lincolnshire, Holly Humberstone is one of seven artists on the longlist who got their break by uploading songs to BBC Introducing.
Praised by Variety magazine for her "Olympic-level pop ability", the 20-year-old's dark, moody ballads will appeal to fans of Lorde and Maggie Rogers.
Multi-instrumentalist Alfie Templeman is another BBC Introducing graduate, and his easy-going indie pop feels destined for daytime radio.
The 17-year-old started making music by banging pots and pans in his family kitchen in Bedfordshire, inspired by a televised Rush concert. After mastering the saucepans, he taught himself another 10 instruments, including guitar, violin, harmonica and bass.
Girl In Red,meanwhile has built up a huge fanbase with songs that reflect on boredom, depression and making sense of her sexuality.
After scoring a viral hit with her first ever song, I Wanna Be Your Girlfriend, the singer, whose real name is Marie Ulven, was called "a teenage queer icon for queer teenagers". But she is looking forward to a day when her sexuality won't be a talking point.
"We need queer art to make it normal," she told the New York Times. "We need protagonists who are just, like, living their best life and gay - that's just part of their character."
Other nominees included hotly-tipped MC Dutchavelli, the younger brother of rapper Stefflon Don; and soul poet Berwyn, whose evisceratingly candid ballads draw on his experiences of homelessness and neglect.
To be eligible, musicians must not have been the lead artist on a UK top 10 album, or more than one top 10 single, by 30 October 2020. Artists who have appeared on TV talent shows within the last three years are also ineligible.
The top five will be revealed in the New Year on BBC Radio 1 and BBC News, with one artist announced each day from Sunday 3 January until the winner is unveiled on Thursday 7 January.
Last year's winner Celeste had plans for her debut album delayed by the pandemic, but has slowly built up her profile through buzzworthy singles like Stop This Flame and Little Runaway.
She was also chosen to record the song for this year's John Lewis Christmas advert - becoming the first singer ever to record an original song for the retailer's festive campaign. Her debut album, Not Your Muse, will now come out in February.
Read profiles of last year's top five acts: