BBC Radio 2: Claudia Winkleman replaces Graham Norton on Saturday mornings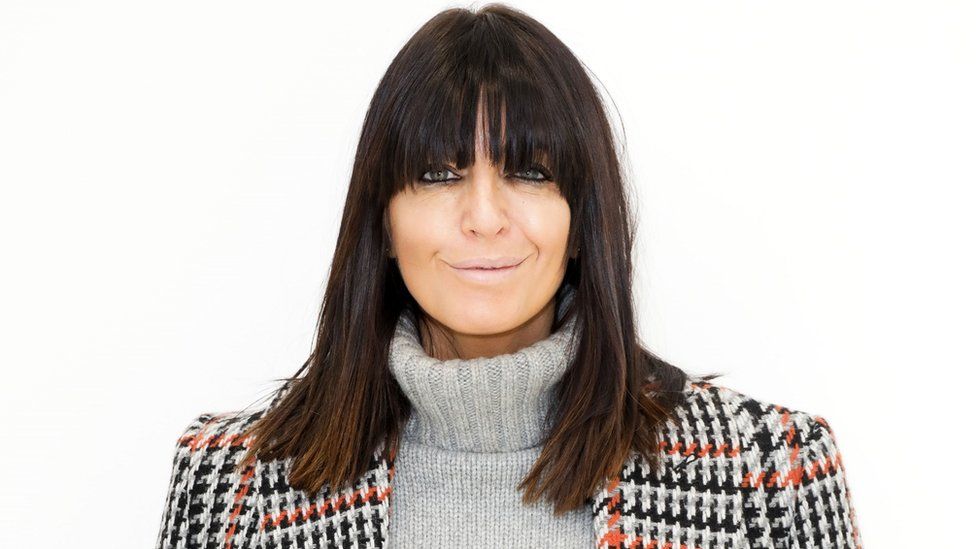 Claudia Winkleman will replace Graham Norton when he leaves his Saturday morning show on BBC Radio 2.
The Strictly Come Dancing host will front the new programme from February, she confirmed on The Zoe Ball Breakfast Show on Monday morning.
Winkleman will take over the 10am-1pm slot in February. Norton will present his final show on 19 December after a decade with the station.
He is joining Virgin Radio to present a new show on Saturdays and Sundays.
Norton tweeted: "Congratulations Claudia Winkleman, you'll love it!! Welcome to BBC Radio 2 Saturday mornings!!"
Drivetime host Sara Cox said it was "the BEST news", adding: "As a massive fan of Graham I was a little wibbly of belly about who was taking over his Saturday morning show so absolutely over the moon & thrice round Uranus that it's Claudia Winkles.
"Funny, very smart, witty, great interviewer - perfect choice."
The BBC confirmed Winkleman would present her new show throughout the year - including the months where she also presents Strictly on Saturday nights.
Winkleman's new programme will contain a similar mix of chat with showbiz stars and music.
"I'm not often speechless but the chance to be with the wonderful Radio 2 listeners every Saturday has left me, quite frankly, gobsmacked," said Winkleman in a statement
"I hope my voice comes back in time for the first show as I can no longer simply rely on a fake tan and a fringe."
"There's nobody I'd rather be with at the weekend, it's a privilege and an honour," she added.
The 48-year-old is no newcomer to the station, having previously presented its Friday night arts show, as well as Claudia on Sunday - which ended in March.
On this year's list, Norton was confirmed as earning £750,000.
Radio 2 is the UK's most listened to radio station, with a weekly audience of more than 14 million.