Strictly Come Dancing's HRVY tests positive for coronavirus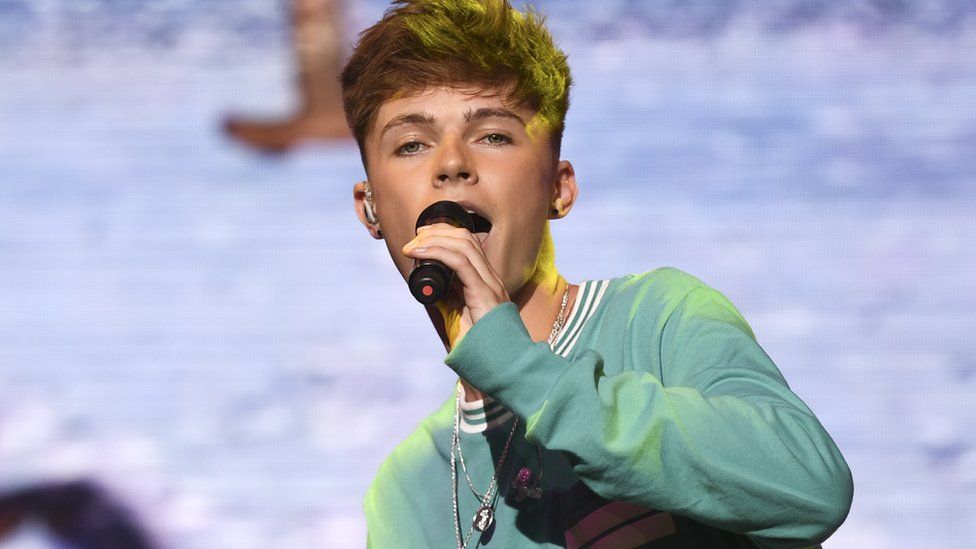 Strictly Come Dancing contestant HRVY has revealed he has tested positive for coronavirus, 10 days before the launch show is due to be filmed.
The YouTube star and singer tweeted to say he's "all good, no symptoms, just isolating for the next 10 days".
He added: "Already super bored so prepare yourselves for my Tik Toks."
A BBC spokesman confirmed HRVY had tested positive. The 21-year-old singer is still expected to take part in the series.
hi, wasn't gonna worry anyone and say anything but now the story's out, i have coronavirus, I'm all good, no symptoms, just isolating for the next 10 days. already super bored so prepare yourselves for my Tik toks

— hrvy (@HRVY) October 1, 2020
He added: "Pending a negative test, HRVY won't miss the launch recording or any dance training. We wish him all the best.
"We have rigorous protocols in place to manage Covid-19 as the safety of all those involved in the production is paramount."
HRVY added on Instagram: "It proves us youngsters can get it [coronavirus] without even realising."
NHS guidance says someone with a positive test will "usually need to self-isolate for at least 10 days". The launch show is due to be filmed on 12 October and be broadcast five days later, with the live shows starting on 24 October.
Former home secretary and fellow Strictly contestant Jacqui Smith told Good Morning Britain on Friday that HRVY is "fine".
She said: "HRVY is an absolute sweetie and I was in touch with him yesterday, he's completely fine, he's got no symptoms."
She said all Strictly contestants were being tested "very regularly", adding: "Strictly is still going ahead. There are all sorts of extremely careful restrictions and conditions in place to enable the programme to happen and HRVY, I'm sure, will be back after his isolation period in time to take part in the competition.
"So all of us have sent our love to HRVY and he's obviously really peeved that he's having to stay at home but he'll be back."
The rest of the Strictly line-up will include comedian Bill Bailey, actress Caroline Quentin, reality star Jamie Laing and boxer Nicola Adams, who is competing as half of the show's first same-sex couple.
How will Strictly work this year?
Putting people from different households together in close proximity (very close in Strictly's case) poses big challenges for TV shows.
Each pair of dancers will form a "close contact cohort", which can be used in the TV industry by people who need to work closely together and break social distancing rules in order to do their job. They must be regularly tested.
In addition, each Strictly celeb will be in an exclusive support bubble with their partner. That means one half of the couple will have to live alone for the duration of their involvement in the series. This could be either the celebrity or the professional dancer.
Because this year's celebrities have not yet been paired with a partner, it's currently unclear which member of each individual couple will live alone.
Other changes this year include the absence of the Blackpool and Halloween episodes and social distancing between the judges, who will be on separate podiums rather than sharing a single desk.
HRVY, real name Harvey Leigh Cantwell, has a social media following of more than 10 million, and more than a billion combined streams to his name. He performed at BBC Radio 1's Big Weekend in Middlesbrough last year.
The 21-year-old rose to fame after uploading his music videos to Facebook. He has since sold out UK and European tours and his debut album will be out later this year.
When his name was announced for the show, he said: "Being on Strictly is going to be such an amazing experience and I'm so thankful to be taking part this year."