BBC: TV licence fee decriminalisation consultation launches
Culture Secretary Nicky Morgan has launched a public consultation on whether non-payment of the TV licence fee should remain a criminal offence.
Currently, anyone who watches or records live TV or uses iPlayer without a TV licence is guilty of a criminal offence and could go to prison.
Baroness Morgan said it was time to think about keeping the fee "relevant" in a "changing media landscape".
The BBC said a 2015 review found the current system to be the fairest.
The consultation, which will last eight weeks with the government publishing its response this summer, will also look at the viability of an alternative enforcement scheme.
Decriminalisation would not mean payment would become voluntary. It could instead mean it would become a civil offence similar to non-payment of council tax or an electricity bill.
In a speech on Wednesday, Baroness Morgan said many people thought it wrong that "you can be imprisoned for not paying the TV licence and its enforcement punishes the vulnerable".
"We are launching a public consultation to make sure we have a fair and proportionate approach to licence fee penalties and payments, that protects those most in need in society," she added.
The culture secretary also announced a new flexible payment scheme, called the Simple Payment Plan, to help those struggling to pay, including the over-75s.
It will allow people to spread the fee out into a number of manageable instalments.
"This will help prepare the BBC and public service broadcasting for the future and make sure it continues to work for our society, our economy, and the public which funds it," said Baroness Morgan.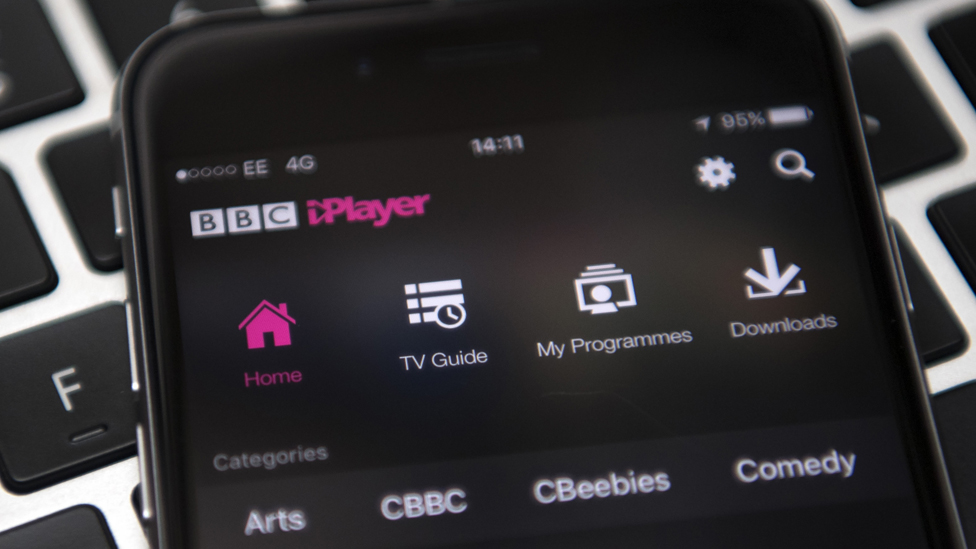 Getty Images
TV licence fee
£157.50Cost of annual household licence from April 2020
Freefor those aged 75+, claiming pension credit (from June)

121,000people convicted for evasion in 2018...

£176average fine levied on those people
From June, only over-75s who are claiming pension credit will be eligible for a free TV licence.
Former BBC chairman Lord Grade's urged the government not to "impoverish and weaken" the corporation, which he described as the "corner stone" of the creative industries in the UK.
He said the BBC had "huge success in promoting the brand of Great Britain around the world", adding that any plan to decriminalise non-payment of the licence fee "feels like another attempt to impoverish the BBC and weaken it" and should be "abandoned immediately".
Baroness Morgan said her plans should not be seen as "any kind of attack on the BBC".
The broadcaster is an "incredibly important organisation in the UK and around the world", she said, but added it was the government's "duty" to look into the issue of funding.
In a statement, the BBC said "a detailed government-commissioned review (in 2015) found the current system to be the fairest and most effective".
"It did not recommend change - in part because the current system is effective in ensuring payment with very few people ever going to prison.
"If there are changes, they must be fair to law abiding licence fee payers and delivered in a way that doesn't fundamentally undermine the BBC's ability to deliver the services they love."
In 2018, more than 121,000 people were convicted and sentenced for evasion and issued with an average fine of £176.
There were around 26 million TV licences being used in the UK last year, generating £3.69bn in income for the BBC.
If decriminalisation of the TV licence fee were to go through, it would have a considerable impact on BBC funding.
The DCMS (Department for Digital, Culture, Media and Sport) said the government would take into account the impact on the corporation in the context of the overall licence fee settlement, for which negotiations begin later this year.
A previous government review in 2015 looked into whether a fine for non-payment could be issued under civil law instead, similar to the fees for breaking parking, bus lane and congestion charge rules.
The review also examined whether unpaid TV licence fees should be considered a civil debt in the same way as unpaid utility bills or council tax.
However, it recommended against changing the criminal sanctions regime, saying decriminalisation could bring with it an increased risk of evasion.
What is a public consultation?
A consultation is a process used by public bodies that invites the public to provide their views and feedback on a particular proposal.
The members of the public who are asked are individuals and organisations that would be affected directly or indirectly by a project or a decision.
They include those who have the ability to influence the decision, both positively and negatively. They can also be people who simply have an interest in the project.
There is no maximum or minimum number of respondents; It's open to anyone over 16.
Consultations last for a proportionate amount of time and consist of a limited number of clear, concise questions.