Love story Normal People is Waterstones' book of the year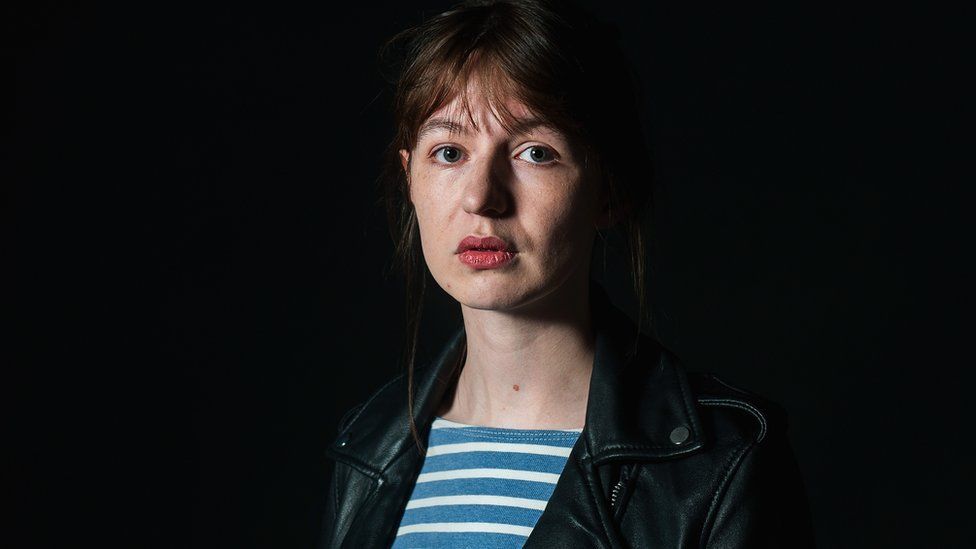 Sally Rooney's novel Normal People, which has won rave reviews and a deal to become a BBC drama, has been named the best book of 2018 by Waterstones.
The novel tells the intimate story of an on-off relationship between two school friends in a small Irish town after the financial crisis.
Waterstones said the book confirmed the 27-year-old author as "one of the outstanding novelists at work today".
Dublin-born Rooney said she was "very touched by the honour".
Normal People is Rooney's second novel and was longlisted for the Man Booker Prize earlier this year.
The book will be turned into a BBC drama series by Irish director Lenny Abrahamson, who made his name with 2014's Frank.
His next film, Room, won Brie Larson a best actress Oscar in 2016.
The other books on the Waterstones shortlist were:
Everything I Know About Love by Dolly Alderton
The Penguin Classics Book by Henry Eliot
Why We Get the Wrong Politicians by Isabel Hardman
The Colour of Time: A New History of the World, 1850-1960 by Dan Jones & Marina Amaral
Circe by Madeline Miller
The Secret Barrister: Stories of the Law and How It's Broken by The Secret Barrister
I am the Seed that Grew the Tree: A Nature Poem for Every Day of the Year selected by Fiona Waters & illustrated by Frann Preston-Gannon
Related Internet Links
The BBC is not responsible for the content of external sites.