A Northern Soul: Donors help Hull's hip-hop bus stay on the road
By Ian Youngs
Arts & entertainment reporter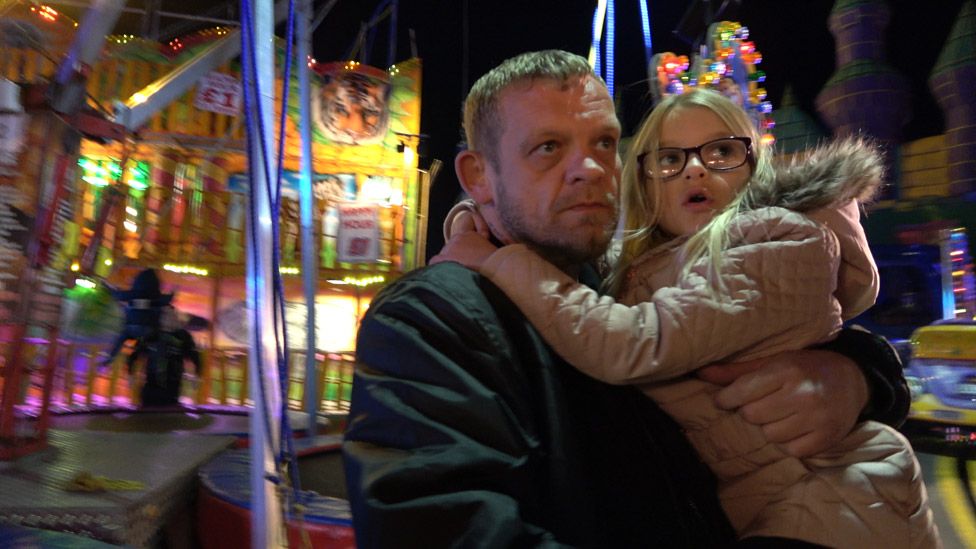 Donations to a bus that teaches hip-hop skills to children in schools and estates in Hull have flooded in since a documentary about the struggles of its founder was shown on BBC Two.
Steve Arnott's Beats Bus has surpassed its £20,000 crowdfunding target.
The total almost doubled in the 24 hours after Sean McAllister's acclaimed documentary A Northern Soul was aired.
The film showed Arnott juggle warehouse work with pursuing a dream of working with children in the converted bus.
Arnott thanked donors and said the funding - which now stands at more than £21,000 - would pay for tutors to help teach writing, performing and recording.
"It means we're able to go back to our original idea, which was to go to parks and estates and do some free workshops with kids who are just knocking about on the street and getting themselves in trouble because they haven't got anything better to do," Arnott told BBC News.
"So that will definitely be our plan for next year."
Arnott launched the bus during Hull's year as UK City of Culture in 2017. The film followed his attempts to balance full-time work with his initiative to give children aged between 8 and 11 a creative outlet.
"With all the cuts in the creative stuff that's happening from the government and schools, I believe cutting a child's creative mind off is like shutting part of the brain," he said.
"We've got to have a creative side, especially with all the pressure from exams and academic stuff. If they haven't got an outlet to be creative, they're just going to bottle all this energy up."
Since the film was made, Arnott has given up working in a warehouse to focus on the bus full-time.
He also has a 12-month contract to take it to community centres and has a deal with Hull City football club to park outside the KCOM Stadium before seven matches.
Related Internet Links
The BBC is not responsible for the content of external sites.