Cerith Wyn Evans' glass pipes win £30,000 Hepworth Prize for Sculpture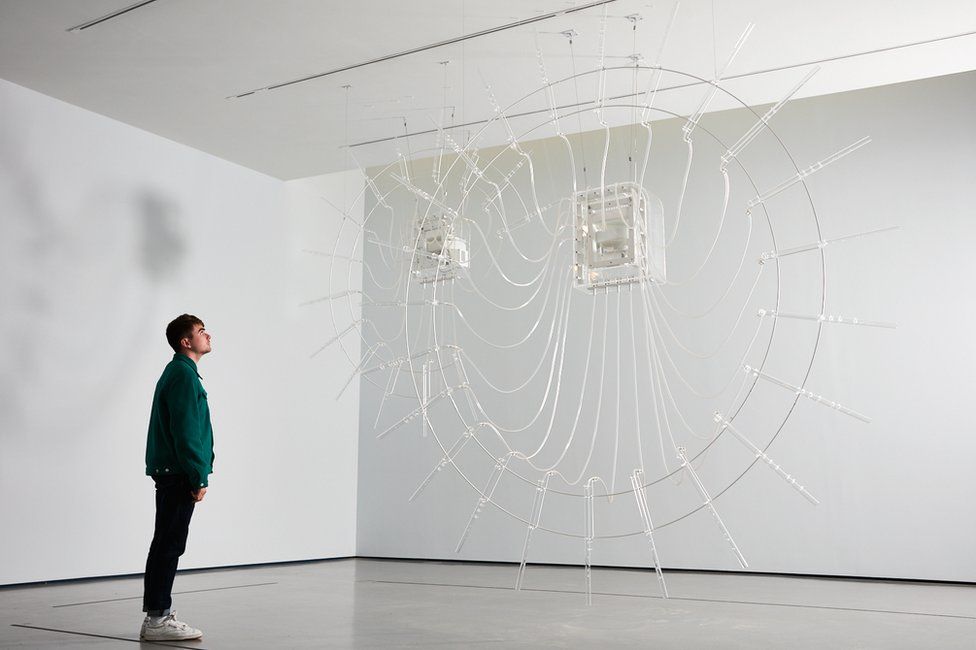 A giant instrument made of 37 crystal glass pipes created by artist Cerith Wyn Evans has won the £30,000 Hepworth Prize for Sculpture.
The pipes, arranged in two overlapping, hanging arcs, emit what The Guardian described as "a low and mournful hum".
Wyn Evans is also known for his 2017 floating neon shapes at Tate Britain, which proved popular on Instagram.
Hepworth Wakefield director Simon Wallis, who chaired the judges, said: "Cerith has been a hugely influential artist for over 30 years and his recent work has been truly exceptional, extending the possibilities of what sculpture can be."
The work he is exhibiting at The Hepworth Wakefield gallery in West Yorkshire integrates "ephemeral and elemental forces to powerful emotional effect", Wallis added.
Wyn Evans is a Welsh native, born in Llanelli in 1958, who now lives and works in London.
An exhibition of work by the shortlisted artists is on at the gallery until 20 January.
Related Internet Links
The BBC is not responsible for the content of external sites.