BBC boss Tony Hall hits back at 'disgraceful' Twitter critics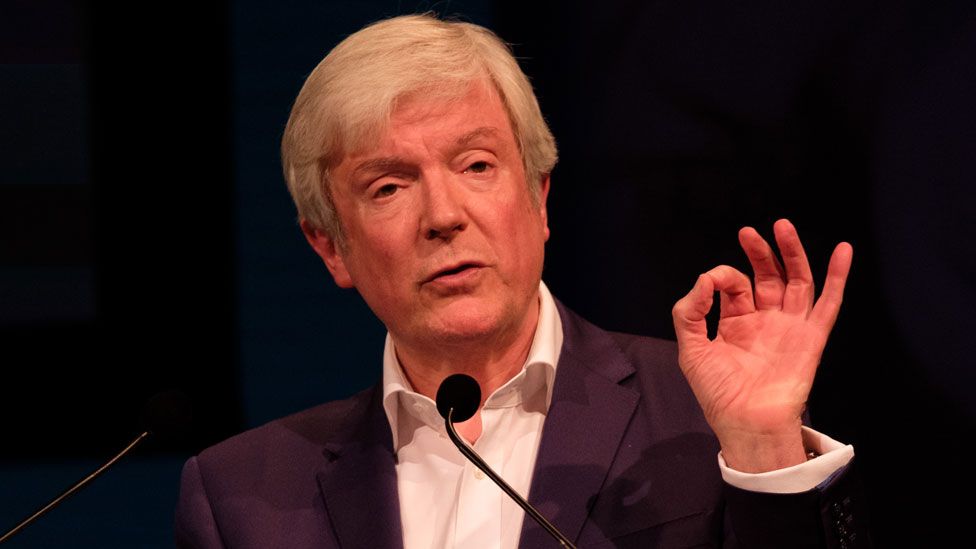 The BBC's director general has spoken out against the "disgraceful" attacks made on journalists on social media.
Tony Hall said journalists received "constant anonymous threats" on Twitter for "simply reporting on opinions that some people might not want to hear".
Earlier this year, the BBC's political editor Laura Kuenssberg said she no longer reads what people say online.
Lord Hall said social media threats were part of "an attempt to intimidate people and stop them doing their jobs".
In his keynote speech on Wednesday, he also said more should be done to protect journalists from "utterly shameful" violence around the world.
"We have become far too used to the targeting and killing of journalists" in countries from Mexico to Malta, he said.
He told the conference: "It is hard to remember a time in which journalists across the world have been deliberately targeted in the way they are today."
Lord Hall also said he wanted the BBC's journalists "to tackle fake news - or what we should more properly call misinformation - wherever they find it".
And he spoke about the importance of providing context to stories, telling his audience that "explaining the news is as important as reporting the news".
He continued: "Audiences want more than the soundbite. They want detail."
Lord Hall said it was important to offer solutions as well as report on problems in society, pointing out that "people want to know there are answers too".
This year's conference, co-hosted by the BBC, has raised controversy by inviting Donald Trump's former advisor Steve Bannon to speak.