Poldark makers buy rights to Sir Philip Green story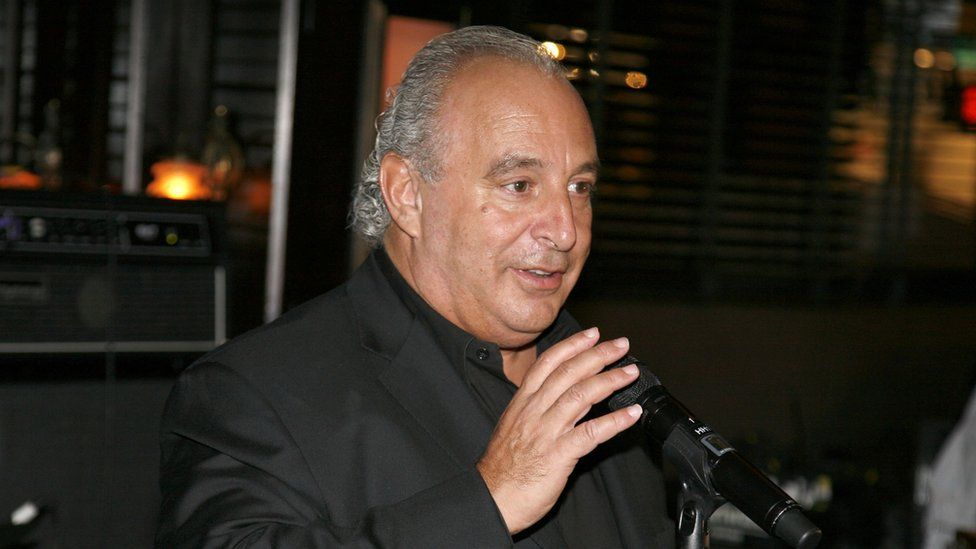 The company behind TV hits Poldark and Victoria has bought the rights to a book about the life and career of Topshop owner Sir Philip Green.
The book, Damaged Goods: The Inside Story of Sir Philip Green, was written by Sunday Times journalist Oliver Shah and was published this summer.
The rights have been bought by production company Mammoth Screen.
Mammoth boss Damien Timmer called it "an unparalleled account of the last 40 years of big business in this country".
Sir Philip built a fortune from a retail empire that included Topshop, BHS, Burton and Miss Selfridge.
But his business methods and personal behaviour have attracted controversy and criticism.
BHS went into administration a year after he sold it for £1 in 2015, leaving a £571m hole in its pension fund. He later agreed to pay £363m to plug the gap.
Last month, he was named in Parliament as the businessman who had taken out an injunction to stop the media publishing allegations of sexism and harassment against him. He strongly denies the claims.
He was forced out of Simon Cowell's entertainment business Syco in the wake of the scandal.
Mr Timmer told The Radio Times: "We look forward to adapting this extraordinary book into a gripping and seminal drama for our times."