Councils overturn A Northern Soul documentary's 15 age rating
By Ian Youngs
Arts & entertainment reporter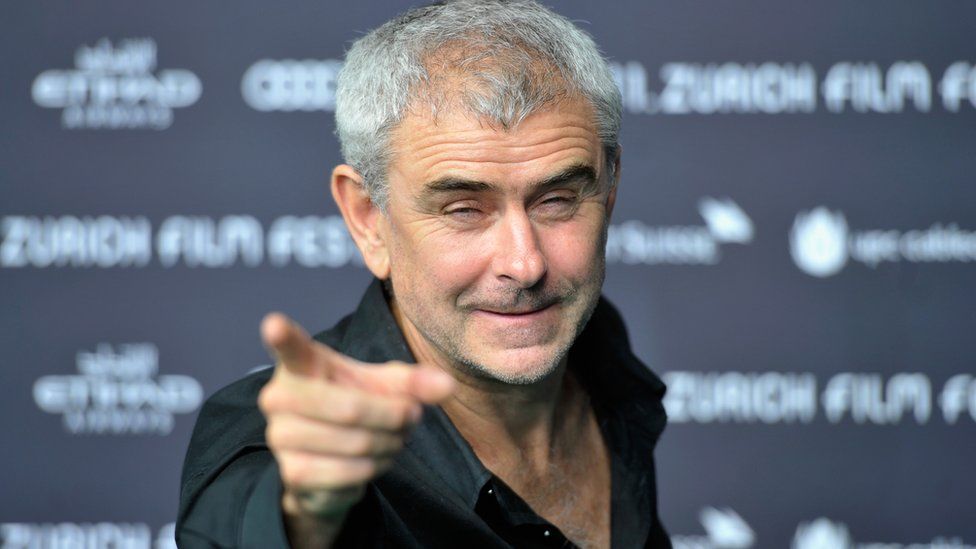 A string of local councils have decided to overturn a film's 15 age rating so younger viewers can watch it.
Nine local authorities have given the documentary A Northern Soul a 12A rating for screenings in their areas.
It was rated 15 by the British Board of Film Classification (BBFC) for strong language, but director Sean McAllister complained that its "raw depiction of poverty" in Hull had been censored.
Local councils have the power to overrule the BBFC.
So far, licensing committees in Hull, Lambeth, Leeds, Liverpool, Sheffield, Southampton, Hackney, Bradford and Calderdale have downgraded A Northern Soul from a 15 to a 12A.
"I think they're responding as human beings," McAllister told BBC News.
The film follows Steve, who struggles to make ends meet as he tries to teach hip-hop to children in Hull schools with his Beats Bus.
The BBFC said it includes "around 20 uses of strong language and therefore exceeds by some margin anything we have ever permitted at 12A".
But McAllister, who was nominated for a Bafta for his last film, A Syrian Love Story, argued that Steve's language was "credible and real" and "culturally embedded within how he speaks".
The director said: "The irony is that the motivation for making this film and the heart of why this film should be seen has got the thing censored.
"When people actually see it, everyone's saying 'where's the swearing?' They [the BBFC] have done a word count, which is an F count, and they've simply censored it based on that. And they've got to get over that.
"When in Mission Impossible people are having their heads blown off and 12As are being granted, the whole thing is hypocritical, backward and needs reassessing."
Language 'not used for effect'
The BBFC said its classification guidelines are the result of "a large scale public consultation" designed to "reflect broad public opinion across the UK".
A statement added: "Local authorities are able to classify films within their jurisdiction if they feel it is appropriate."
Phil Bates, licensing manager at Southampton City Council, said he viewed the film differently because it's a documentary rather than a drama.
"We can see why BBFC awarded a 15 rating, although equally we can see why other authorities have also granted it a 12A," he said.
"The use of profane language is fairly infrequent, some of it was used at a time of stress but there were occasions when it was used as everyday language. As this is a fly-on-the-wall style film, showing life as it is, rather than a scripted film where the language is used for effect, we felt the film warranted a 12A."
When councils overruled film censors
Ken Russell's The Devils, released in 1971, was given an X rating by the BBFC but banned by 17 local authorities
Other films censored by councils included Straw Dogs (1971), The Exorcist (1973) and Last Tango in Paris (1972), which was banned in 50 areas
Monty Python's Life of Brian (1979) was banned by 11 councils and had its AA rating (for ages 14 and over) upgraded to an X by 28 more - not because of sex or violence, but because it was considered blasphemous
David Cronenberg's 1996 fetish thriller Crash was banned by Westminster City Council - although anyone wanting to see it in the West End could still do on the Camden end of Shaftesbury Avenue
Spider-Man had its 12 certificate downgraded to PG by councillors in several areas in 2002 amid public pressure, leading to the introduction of the 12A certificate
Shane Meadows' gritty drama This Is England had its 18 certificate changed to a 15 by Bristol City Council in 2007
Related Internet Links
The BBC is not responsible for the content of external sites.