James Bond: Danny Boyle pulls out of directing next film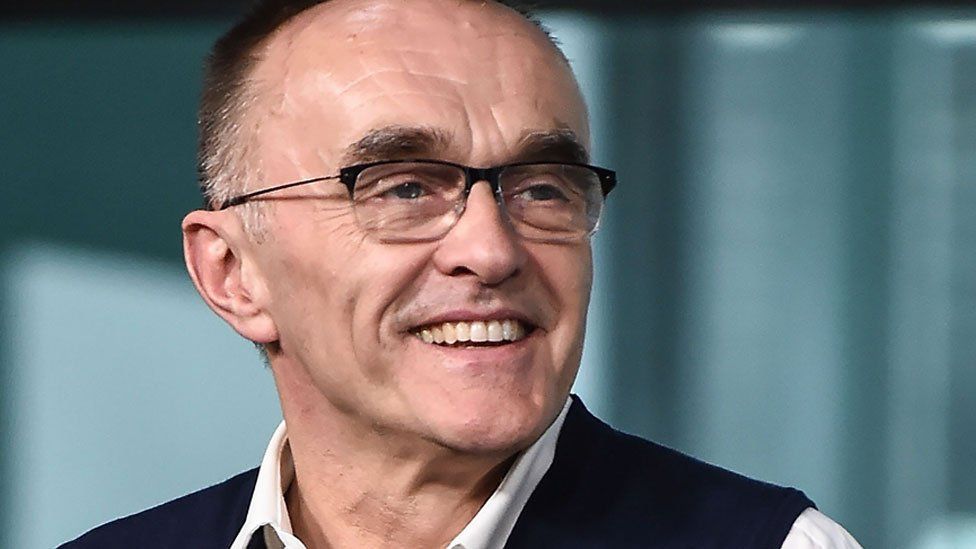 Danny Boyle has dropped out of directing the next Bond film, blaming "creative differences".
The Trainspotting director was to take the helm for the 25th outing in the franchise, with production due to begin at Pinewood Studios in early December.
But a statement, posted on the official James Bond Twitter account, revealed on Tuesday that he had quit.
It was announced by producers Michael G Wilson and Barbara Broccoli, and current Bond star Daniel Craig.
The as-yet untitled film - Craig's fifth time as Bond after Casino Royale, Quantum of Solace, Skyfall and Spectre - had previously been given a release date of 25 October 2019 in the UK.
Michael G. Wilson, Barbara Broccoli and Daniel Craig today announced that due to creative differences Danny Boyle has decided to no longer direct Bond 25. pic.twitter.com/0Thl116eAd

— James Bond (@007) August 21, 2018
Oscar-winning director Boyle was set to reunite with the actor for the film, the pair having worked together on a short film - featuring 007 and the Queen - for the 2012 London Olympics.
While it was to be Boyle's first Bond, Craig has previously said it will be his final appearance as 007. The most recent Bond film, Spectre, came out in 2015.
When it was announced in May after months of speculation that Boyle had been hired, Wilson and Broccoli, of EON Productions, said they were "delighted" to have the "exceptionally talented" director on board.
A replacement for Boyle, who won the best director Oscar for Slumdog Millionaire, has yet to be announced.
Film fans had their own theories for the reason behind Boyle's departure, with Paul Ferrer writing on Twitter: "Usual 'creative differences' is he wanted to make his own movie but Bond producers wanted to do as they have done for the last 50+ years."
Writer and director J Elvis Weinstein had a different take on things, however.
Danny Boyle has exited the next Bond movie over creative differences. He said stirred, the studio insisted on shaken, it was an impasse.

— J. Elvis Weinstein (@JElvisWeinstein) August 21, 2018
But perhaps Boyle's departure should not be seen as that much of a surprise.
Back in 2013, he told BBC News he "wouldn't be the right kind of person" to take on Bond. And, the previous year, when asked if he could direct a Bond film he replied: "No, I'm not very good with huge amounts of money."
What will be the impact of Boyle's departure?
By Lizo Mzimba, BBC entertainment correspondent
The 25th official Bond film was due to begin filming on 3 December. In movie production terms that's not much time at all. Particularly for a film that currently doesn't have a director.
It does have a star. Including Daniel Craig's name in the announcement of Danny Boyle's departure is a clear signal that he's not going anywhere. But there's no mention of what's happening with that other crucial element - the script.
The screenplay had originally been written by frequent Bond collaborators Neal Purvis and Robert Wade. Boyle coming on board for Bond 25 meant that that story was replaced with a script from his close friend John Hodge.
If the film goes ahead with Hodge's script, then much of the planning of the last few months won't have been wasted.
But if a different script is now being readied, that could potentially trigger a time-consuming rethink on everything from casting to sets and locations, which might end up delaying the December start date - which in turn could delay the planned release of the film.
As far as directors are concerned, the Bond producers will be hoping to name a replacement quickly, but in the long term it's of course important to get the right person.
Yann Demange and Blade Runner 2049's Denis Villeneuve are thought to have been in contention before Boyle was hired. Many fans would welcome the return of Sam Mendes, who directed the last two Bond movies.
Christopher Nolan would also be a popular choice after his reinvention of Batman with the Dark Knight trilogy. As would Christopher McQuarrie, whose work on this summer's Mission Impossible: Fallout has been a hit with audiences and critics alike.
But most importantly the director will need to be someone whose vision fits in with that of Bond producers Barbara Broccoli and Michael G Wilson, who keep fierce control of one of cinema's most famous franchises.