Alicia, Beyonce and other global stars who worshipped Aretha Franklin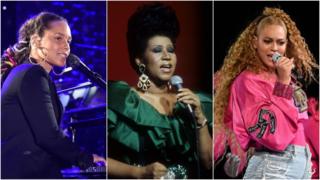 Aretha Franklin's influence on music was profound during her lifetime, and since her death, pop stars have been opening up about the way the Queen of Soul shaped them as performers.
On Thursday, Alicia Keys and Ariana Grande both performed renditions of (You Make Me Feel Like) A Natural Woman during radio and TV interviews.
Keys told Nicki Minaj while appearing on her radio show: "She's so special.
"She was able to touch so many people, divinely - she touched me."
Keys said she felt "sad, but really inspired and celebratory" following Franklin's death. "Some of my greatest songs were inspired by hers that I loved," she added.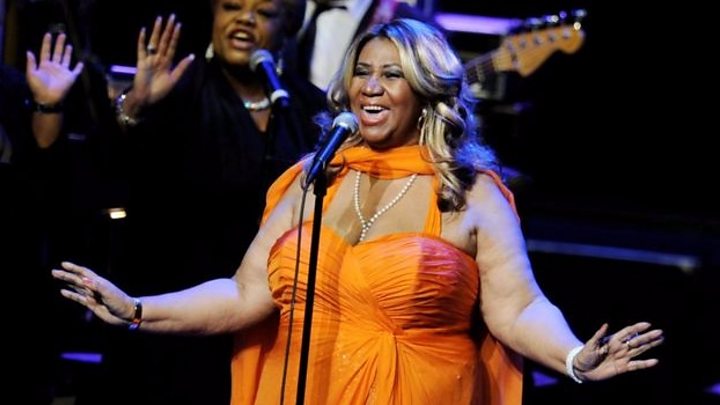 Ariana Grande appeared close to tears when she opened Jimmy Fallon's The Tonight Show with her performance.
According to TMZ, Grande was only supposed to be doing a comedy skit but later agreed to perform.
Other stars joined in with the thousands of tributes on social media, including Lady Gaga, who tweeted: "What beautiful music and vocal artistry you gave to the world.
"You are a legend and your soul will never be forgotten. Rest in peace angel of music."
Florence Welch of Florence + the Machine posted a drawing of a lit candle and wrote: "Aretha Franklin, thank you for everything".
Janelle Monae also shared a touching photo of herself and Aretha, calling her a "genius that walked this Earth."
In a heartfelt Instagram message, Adele wrote: "I can't remember a day of my life without Aretha Franklin's voice and music filling up my heart with so much joy and sadness.
"Absolutely heartbroken she's gone, what a woman. Thank you for everything, the melodies and the movements."
Pop star Zara Larsson said Aretha was a hero of hers growing up and "an irreplaceable legend".
Mercury Prize-nominated singer-songwriter Nadine Shah added: "Eternal thanks to you Aretha Franklin. You taught me to sing and I will be forever grateful to you."
Aretha's influence on younger stars
Earlier in the week, Beyonce and Jay-Z performed in Franklin's hometown of Detroit and paid respects by dedicating their entire show to her.
Before their opening song, Beyonce said: "This show is dedicated to Aretha Franklin. We love you and thank you."
Beyonce has taken a lot of inspiration from Aretha in the past and was particularly taken with her journey from church singer to international superstar, with Queen B following a similar path.
"The soulfulness comes from the gospel," she once said. "It comes from Aretha, who listened to all of that, who sang in the church."
Mariah Carey also credited Aretha with having a profound effect on her and called her "my inspiration, my mentor and my friend" in a tribute.
She shared a number of pictures of them performing together on Twitter, including at the 1998 VH1 Divas concert.
Mary J Blige also identified with Aretha's church connections and described her in a 2008 Rolling Stone tribute as "a gift from God".
She wrote: "When it comes to expressing yourself through song, there is no-one who can touch her.
"She is the reason why women want to sing. Aretha has everything - the power, the technique. She is honest with everything she says."
Whitney Houston also spoke during her life of how she wanted "to make people feel" like Aretha did.
In a 1986 interview with Rolling Stone, she said: "That's the way I'd want to make people feel. I want to have that kind of gut feeling, where I could make myself feel good, and make everybody else feel good."
Follow us on Facebook, on Twitter @BBCNewsEnts, or on Instagram at bbcnewsents. If you have a story suggestion email entertainment.news@bbc.co.uk.