Daniele Gatti: Conductor fired over sexual harassment allegations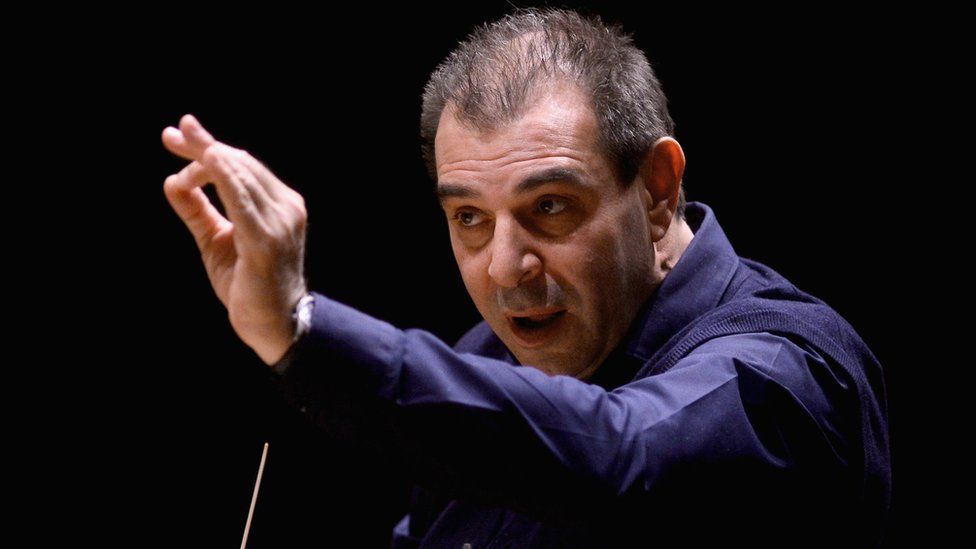 Daniele Gatti, the chief conductor of Amsterdam's prestigious Royal Concertgebouw Orchestra, has been fired over sexual harassment allegations.
The Royal Concertgebouw, which is considered one of Europe's leading orchestras, said it had "terminated the co-operation" with the conductor.
The Italian conductor described the allegations as a "smear campaign".
Gatti's lawyer Alberto Borbon said he "is extremely surprised and firmly denies" all the allegations.
'Irreparably damaged' trust
A statement from the orchestra said: "Since the publication of the article in the Washington Post, a number of female colleagues of the Royal Concertgebouw Orchestra reported experiences with Gatti, which are inappropriate considering his position as chief conductor.
"This has irreparably damaged the relationship of trust between the orchestra and the chief conductor."
Milan-born Gatti, 56, initially issued an apology to the Washington Post.
"To all the women I have met in my entire life, especially those who believe I did not treat them with the utmost respect and dignity they certainly deserve, I sincerely apologise from the bottom of my heart," he said.
His lawyer then issued a further statement saying the conductor vigorously rejected the claims.
"He asked me to inform all media that he is extremely surprised and that he firmly denies all sorts of allegations," Alberto Borbon said, according to Reuters.
Gatti joined the orchestra in 2016 and will be replaced by other conductors for all forthcoming concerts, the orchestra said.
He previously held an eight-year tenure as chief conductor of the Orchestre National de France and was also music director of the Orchestra dell'Accademia Nazionale di Santa Cecilia in Rome.