Love Island: Where was Jack from? And other questions answered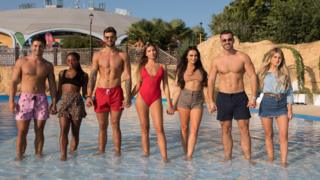 The Love Island villa has shut its doors after eight weeks of cracking on, mugging off and pieing.
Love it or hate it, the reality show has gripped people up and down the country - day in, day out people have searched online for things to do with it.
Here we answer some of the questions you've been Googling.
Who won Love Island?
Dani Dyer, daughter of actor Danny, and pen salesman Jack Fincham won the show and the £50,000 cash prize.
They were the bookies' favourites to win and the longest surviving couple, having got together on the first day of the show.
Laura and Paul came second, Kaz and Josh came third and Megan and Wes were fourth.
Previous winners of the show include Kem Cetinay and Amber Davies in 2017, Cara De La Hoyde and Nathan Massey in 2016, and Jess Hayes and Max Morley in 2015.
How many people watched the Love Island final?
The show has broken viewing figure records for ITV2 throughout its eight-week run, and the final was no exception.
A record-breaking 3.6 million people watched Monday's final, a million more than saw last year's.
More viewers were watching the show on ITV2 than were watching BBC One, BBC Two or ITV in the same time slot.
Where is Love Island filmed?
In a swanky villa on the Spanish island of Mallorca. Producers have tried to keep the exact location a secret, but some online sleuthing reveals it's at the north-eastern side, near a village called Sant Llorenc des Cardassar.
How much do Love Island contestants earn?
The Sun has reported they get £200 a week, but of course the big money comes if you win.
And the Financial Times reported a study claiming that, on average, being a contestant nets you more cash than going to Oxbridge.
"If you've got an offer from Oxbridge and Love Island, you're better off going on Love Island," economist Kristine Dislere told the paper.
Has anyone ever stolen the final prize money?
The big twist at the end of Love Island is when couples are invited to split the £50,000 or swindle the other person out of their share through a version of the prisoner's dilemma, as seen on the late noughties gameshow Goldenballs.
No one has done that in the four series so far, as to do so would automatically see them they become Public Enemy number one.
How do you apply for Love Island 2019?
Caroline Flack announced on the final show that applications for 2019 are now open. All you have to do is fill in a form online on the ITV website.
If you're a big cheese on Instagram or have been linked with someone famous, producers might even contact you first.
Where is Jack Fowler from?
This one really got people wondering. He said he was "half English half Sentalinian" - or that's what it sounded like, anyway.
Cue people Googling that, to be served "Sentinelese", an indigenous group from North Sentinel Island in Asia. That's not where he's from.
On the show he also said it was "one of the most remote islands in the world, in between South Africa and South America".
That must mean he's from St Helena.
Which music video was Paul in?
It was Make Me, a 2016 track by Britney Spears. He's the one kissing her in the video.
It was his first job after he moved to LA and Britney herself picked him out to be the star. What a claim to fame!
What does PDA mean? And broody and peng and milf?
Nearly every morning this week, a word that's been used on Love Island the night before has been high in the Google Trends list. Let's go through them:
PDA - public display of affection.
Broody - like you want to settle down and have kids (overused in the episode where the contestants had to look after a fake baby together).
Peng - I see you're not from London then. This is London slang for the best, and is immortalised in the YouTube chicken shop review series The Pengest Munch.
Milf - slang for an attractive woman who happens to be a mum. It started with the 1999 teen movie American Pie and we're not elaborating on the acronym on a family website.
Derby - Actor Danny Dyer used this when he appeared via videolink on a "meet the parents" episode and gave approval to his daughter's choice of partner. Derby (as in Derby Kelly) is cockney rhyming slang for belly, and Danny used it to say he liked Jack's comparative lack of abs. The villa sets a high physical standard - Jack is trim in any other world.
The contestants use their own lingo a lot of the time. Mugging someone off is playing them for a fool, grafting is flirting, and if you've been pied, we're sorry to say your relationship is over and you've been ditched.
Who walked out of Love Island?
While people get voted out, or "dumped" from the island, every few days after public voting, some contestants decided to leave the show of their own accord.
Samira walked out after her on-screen partner Frankie was voted off, to pursue being with him.
Sam and Georgia did the same together.
And Niall left early on "for personal reasons", later revealing that he had Asperger's Syndrome.
Are the contestants allowed phones?
They're given phones for messaging each other and taking photos, but apart from that they're cut off from the world.
That's why Dani and Jack laughed on Thursday night at the fact that they're together but don't have each other's numbers.
Is Love Island staged?
It's called reality TV, but that doesn't mean that everything you see has happened spontaneously. The producers have a role, as former contestant Zara explains below.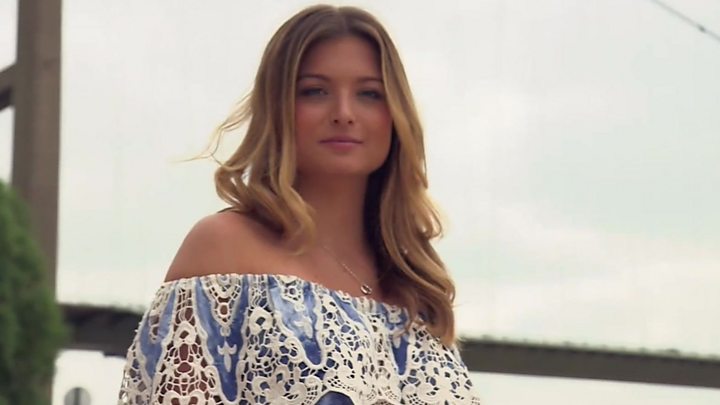 After some shots in this year's series showed inconsistencies from different angles, people complained at the show being faked. ITV responded by saying it was "a combination of reality and produced elements".
"Any produced elements are designed to allow viewers to understand what the islanders are feeling and to help move narrative threads on," its statement continued.
Which Love Island couples are still together?
Some couples who met on the show have stayed together afterwards - a tonic for all you romantics out there.
The only remaining couple out of last year's eight finalists are Camilla and Jamie. Kem and Amber won but broke up after four months.
Dom and Jess, early leavers from last year, are getting married this summer.
Luis and Cally from the 2016 show had the first Love Island baby. They've had a few ups and downs but are back together.
Nathan and Cara, also from 2016, are engaged and are parents to a little baby boy - Love Island child number two - while Alex and Olivia are also engaged.
But Hannah and Jon, who got engaged on the show in 2015, split up almost as soon as they got back to the UK.
Follow us on Facebook, on Twitter @BBCNewsEnts, or on Instagram at bbcnewsents. If you have a story suggestion email entertainment.news@bbc.co.uk.