ITV, Channel 4 and Channel 5 told to improve children's programmes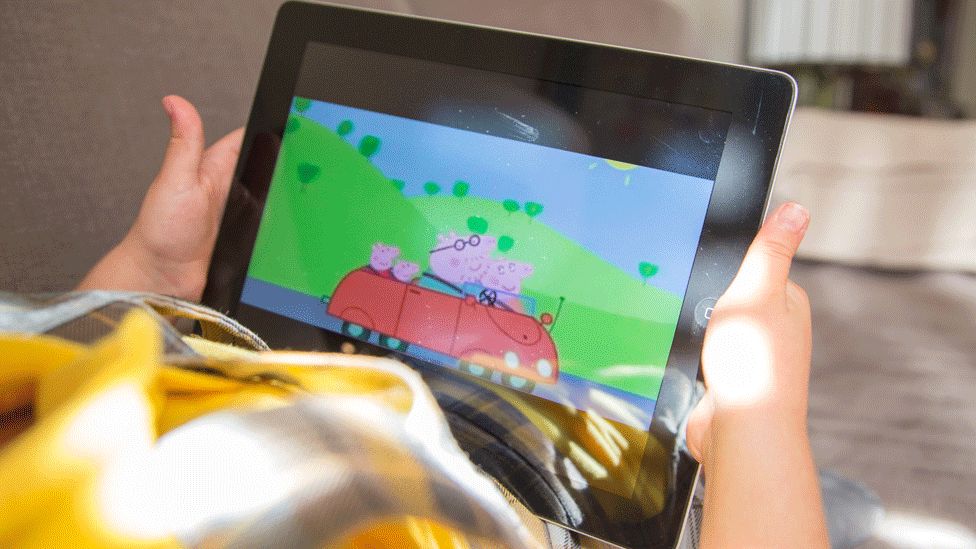 Media watchdog Ofcom has called on ITV, Channel 4 and Channel 5 to improve their children's programming.
A review by Ofcom has found a lack of original shows for older children, a limited range of factual programmes and not enough on-screen diversity.
In a letter to the commercial public service broadcasters (PSBs), Ofcom asked each channel to develop "a robust plan" for improvement by March 2019.
All three channels have cut back their original children's programming.
Ofcom said it wants the channels "to revitalise their approach to how and what they offer to young audiences".
In particular, the regulator said the broadcasters should find innovative ways to use the internet to appeal to younger viewers.
Ofcom pointed out three main issues with the channels' children's programmes. They said there is:
"A lack of original, high-quality programmes specifically made for older children across all programme genres
"A limited range of programmes that help children to understand the world around them
"A limited range of original, high quality children's programmes that allow UK children of all ages and backgrounds to see themselves and their lives reflected on screen"
Between 2010 and 2017, Ofcom noted that TV viewing dropped by 40% for children aged four to nine and by 47% for children aged 10 to 15. More young people are watching YouTube and almost half of households with children have Netflix.
Ofcom said there had been a continuing decline in PSBs' investment in original children's programming.
ITV reduced the amount of new UK-made children's shows on its main channel from 158 hours in 2006 to 47 hours in 2017.
Channel 5 reduced the amount of new UK-made programmes aimed at pre-school children from 150 hours in 2006 to 32 in 2017.
Channel 4 does not show any new UK-made programmes made for children. The company has a duty to provide shows that appeal to older children, which it defines as aged 10-14 - and showed 21 hours of this in 2017.
"Channel 4 has a strong relationship with young audiences and as part of our strategy to provide content which appeals to the tastes and interests of older children we continue to invest in a wide range of popular programming across both drama and factual," said a Channel 4 spokesperson,
"We will look at Ofcom's findings closely and continue to explore new ways of engaging with this audience."
An ITV spokeswomen declined to comment on the Ofcom review. Channel 5 have yet to respond to requests for a comment.
The BBC's children's offering was not part of the report because Ofcom looks at the corporation's plans for children's broadcasting as part of its responsibilities under the BBC charter and agreement.
Related Internet Links
The BBC is not responsible for the content of external sites.