Roxanne Pallett 'lucky to be here' after stock car crash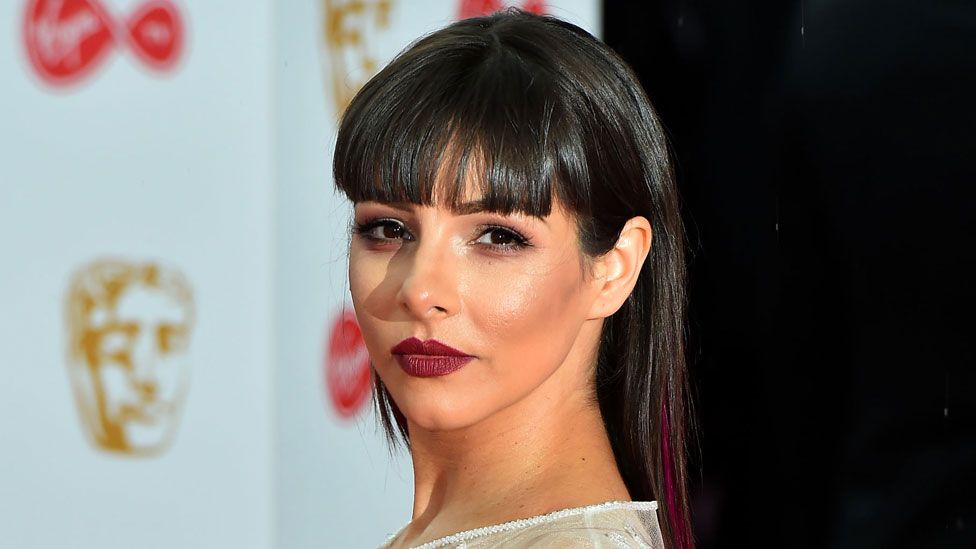 Former Emmerdale star Roxanne Pallett has said she feels "lucky to be here" after sustaining injuries in a stock car racing crash last week.
The actress turned radio presenter was driving with Minster FM co-host Ben Fry at Hunmanby Raceway in North Yorkshire when she crashed into a concrete wall.
The 36-year-old, who played Jo Sugden in Emmerdale, sprained both wrists and suffered severe bruising in the crash.
"I've never felt pain like it," she said on ITV's Good Morning Britain.
"It's something you never expect to happen to you and it's just a bit of a blur still, to be honest."
Pallett said she blacked out after the accident and could not feel her legs, head and neck after regaining consciousness.
The actress, who appeared Emmerdale from 2005 to 2008, was airlifted to Hull Royal Infirmary where she underwent a CT scan.
Councillor Keith Orrell, the current Lord Mayor of York, is among those to have sent messages of support.
Five days on, Pallett said her head "doesn't feel right" and that she could "barely stretch" her ribs and back.
Yet she revealed she had got back behind the wheel of her own car on Sunday with her boyfriend Lee at her side.
"If you don't get back out there after something goes wrong, it's even harder the longer you leave it," she told GMB hosts Kate Garraway and Charlotte Hawkins.
The actress also revealed he had received unkind messages on social media about the accident, some from people within the stock car racing community.
"They were almost disappointed that I'd been airlifted and only come out with internal bruising and sprained wrists," she explained.
Minster FM posted footage of Pallett's GMB interview on Twitter and said it "can't wait to have her back".
The actress thanked her followers on Saturday for their "caring messages" and expressed gratitude to "the phenomenal emergency teams who helped [her] to safety".