Annabelle Neilson, muse for Alexander McQueen, dies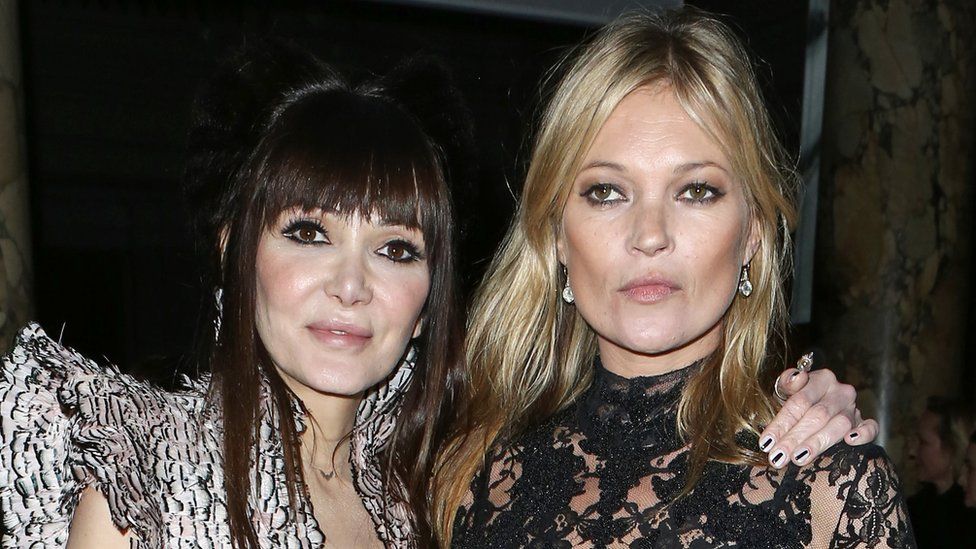 Annabelle Neilson, who was a muse for the late fashion designer Alexander McQueen, has been found dead aged 49.
She was best friend to model Kate Moss, who she met through McQueen, and was found at her Chelsea home in London on Thursday evening.
The model, socialite and star of the reality show Ladies of London became a muse for McQueen aged 22.
The Metropolitan police said that her death is not being treated as suspicious.
Kate Moss has posted a picture of the pair of them on Instagram with a broken heart symbol.
Born into an aristocratic family, Neilson was introduced to Alexander McQueen in the 1990s by fashion stylist Isabella Blow.
Neilson said McQueen loved her immediately and they felt like they knew each other straight away.
McQueen killed himself in 2010 and Neilson was said to be the last person to see him.
"He was my brother, my boyfriend, my soulmate. Most of the time people called me Mrs McQueen."
She had been working on a book about her friendship with McQueen.
Through the designer she became friends with Kate Moss and Naomi Campbell and was often photographed partying with her A-list friends.
She told the Daily Mail that Moss "always looks out for me and I look out for her. We've got each other's backs."
"Kate is my best mate and I love her like a sister. Yes, she's an icon but to me she's just Kate.
"We fight over stupid things, then we kiss and make up. We share clothes, we share everything and her fame has never been an issue."
She overcame a heroin addiction sparked by a vicious attack she experienced as a teenager while living in Australia.
In 2014 she joined Bravo TV's reality show Ladies of London and stayed for two series.
In that time she also became a published children's author with a series of books entitled The Me Me Me's.