Lost Voice Guy gets second series of sitcom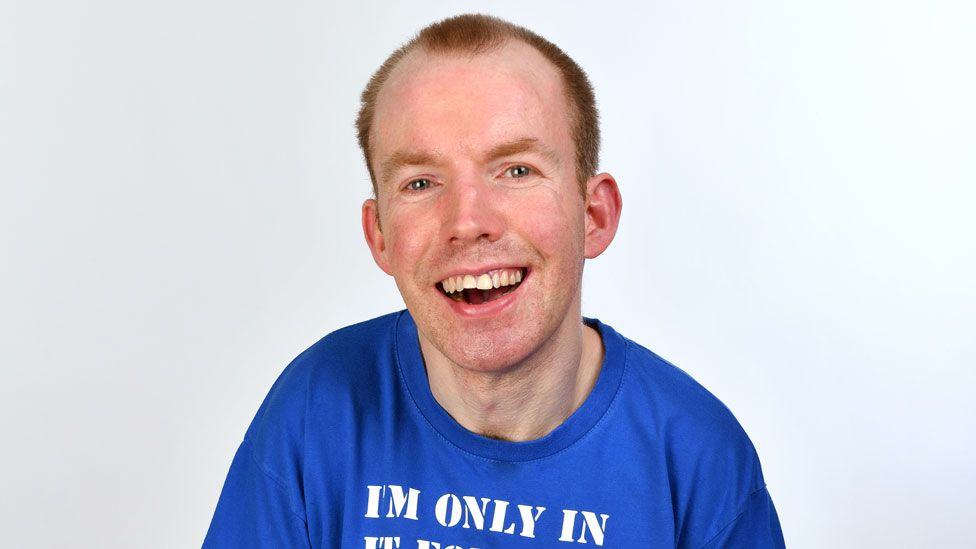 A second series of Lost Voice Guy's sitcom Ability is coming to Radio 4, following his Britain's Got Talent win.
The comedian, real name Lee Ridley, said he's "delighted" to return with his semi-autobiographical show.
Ability, co-written by Katherine Jakeaways, follows the life of 25-year-old Matt who has cerebral palsy and is moving into his best friend's flat.
The first series was broadcast last month, ahead of Ridley's victory on the ITV talent show.
In the next instalment, Matt's new carer Bob - to be played by Bafta-nominated Allan Mustafa - will be joining the cast.
"I'm delighted to get the opportunity to write another series of Ability," said Ridley. "I really enjoyed writing the first series, and it was a joy to have Katherine Jakeaways as a writing partner.
"The process of writing and recording the show was fun from start to finish. I'm glad we'll be hearing more from Matt, Bob and Jess!"
Meanwhile, the 37-year-old from Newcastle has already had one of his comedy dreams realised.
After winning Britain's Got Talent on Sunday, Ridley said his goal was to have a sold-out gig in his home town of Newcastle.
And now, his performance at the 300-capacity The Stand in the city has sold out in a matter of hours, having gone on sale the day after his talent show performance.
He's announced two tour dates, the other being in Salford, and is also doing other stand-up shows. And he will perform his Inspiration Porn show at the Edinburgh Festival Fringe in August.
Ridley, who won the BBC New Comedy award in 2014, is thought to be the first stand-up comedian in the UK to use a communication aid during his act.
Jane Berthoud, producer of Ability, said: "It's been brilliant seeing Lee's well-deserved success over the last few weeks, though it's not surprising how much he has touched people's hearts.
"Everyone who heard the first series of Ability will know just how funny, clever, self-deprecating and, at times, poignant Lee's comedy can be."