Blossoms: Noel Gallagher is a 'freak of nature'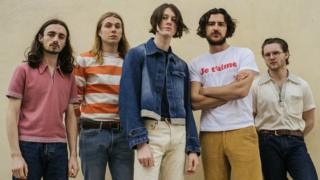 Stockport indie heroes Blossoms saw their first album debut at number one and earn a Mercury Prize nomination - but they never let it go to their heads.
"I knew we needed to have longevity and keep writing," says Tom Ogden, the band's luxuriantly-coiffured frontman.
"You've got to be proactive on it, do you know what I mean? You've got to keep trying."
In fact, the 24-year-old was so determined to flex his creative muscles that he started writing the band's second album eight months before their debut came out.
"That came from touring with people like Paul Weller and Alex Turner," says his bandmate Joe Donovan - a friend ever since they met on a school trip to Alton Towers.
"I'd overhear Tom speaking to them and they'd be like, 'Keep writing. Always keep writing.' Every single person we look up to, they'd all say the same thing."
So when the Stockport band weren't touring (and they played 107 gigs last year) Ogden got to work, demo-ing songs in his bedroom and sending them to their producer/mentor James Skelly, of Liverpool psych-rock heroes The Coral.
One song in particular, I Can't Stand It, caught his attention.
"I remember him saying, 'This is like Kylie Minogue meets New Order,'" recalls Ogden. "That became a benchmark for the album."
Ogden clearly hit a purple patch after that. Almost every song on the band's new album, Cool Like You, could be a single.
Not in the modern sense, where artists employ 20 trendy producers to "maximise their market impact" by mixing up a tropical house banger with a Radio 2-friendly ballad and a slick trap effort (featuring Migos).
Instead, the album is thematically and sonically cohesive - a hook-laden journey through Ogden's love life as he breaks up with the girlfriend who inspired Honey Sweet and Getaway on their debut album; then falls in love all over again.
Ever modest, Ogden gives Skelly credit for this achievement.
"He's quite old-school so he hears everything as an album," he explains. "Once we had eight tracks, he'd send me reference songs, saying, 'We need a track like this for the album'. He could hear it all."
With the record ready to hit shelves this week, Ogden and Donovan sat down to discuss their pet peeves, why Noel Gallagher is a "freak of nature", and the essence of cool.
The album's called Cool Like You - Who do you want to be as cool as?
Tom: That song's quite tongue in cheek. After being in this industry for a while and seeing how things work, it's saying, "We're happy staying in our lane and doing our thing. We're not going to be cool like you".
Joe: But, saying that, I was drinking champagne in my hotel room just 10 minutes ago.
What is it about the industry that annoys you?
Tom: When you do interviews, everybody's got to be happy and chirpy but sometimes you don't feel like that. You just don't. Even though you're doing something you love doing.
Joe: For me, it's more like corporate gigs and stuff.
Tom: So many people you meet go [insincere voice], "Oh, you totally smashed it!" do you know what I mean? It's so far removed from what I'm like as a person.
So if someone said, "The gig was ok, but you were a bit pitchy and the drummer's timing was off" would you respect them more?
Tom: Yeah. I'd just be like, "fair play". Everyone's entitled to their opinion.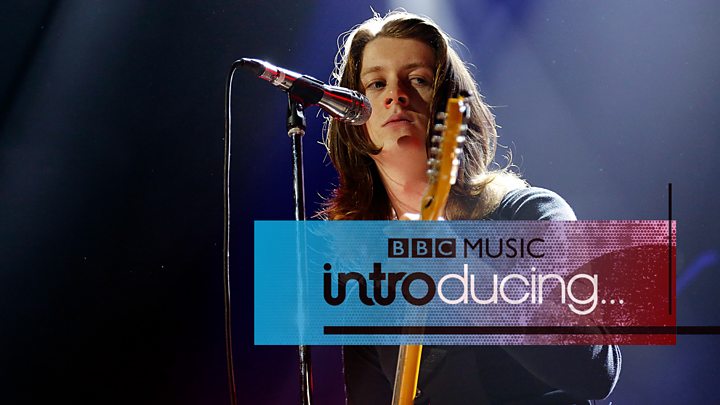 Who have you met that's been actually cool?
Tom: Alex Turner. Liam Gallagher.
Joe: Noel Gallagher. Paul Weller.
Tom: Those are a solid four. And what they all have in common is they walk really slow. They have a powerful walk. They walk slower than your average.
Have they been supportive of the Blossoms?
Tom: Yeah, definitely. Everyone is just sound. We don't stay in touch and become best mates or 'owt like that. They'll give you a bit of advice, then you have a beer and go and do your own thing. You realise they're just normal people.
Who's left you starstruck?
Joe: My first ever gig with Tom was Oasis, so Noel and Liam are on a pedestal up here. So even when you meet 'em and they're like normal people, in your head they'll always be "Noel and Liam Gallagher". Even now, we're going on tour with Noel and even if we just walk past him in the corridor, I get butterflies. I don't think that'll ever go away.
And Alex Turner - there's no way Alex Turner is a normal human. He's like an alien. Everything he does is perfect. That's why I can never put them people down as normal people. They can't be, can they? They're freaks of nature and amazing.
You made this album indecently quickly. Was there a massive burst of inspiration?
Tom: Kind of. The first album is like a greatest hits of your last five years, whereas the writing process on this was probably a year.
I just kept writing after the first album was finished. So Getaway [from the Blossoms' debut] was written in November 2015; and There's A Reason Why I Never Returned Your Calls, the opening track on this album, was written in January 2016.
It feels like you really concentrated on melody this time around.
Tom: I'm always trying to write a big chorus. Every single time. The melodies are very, very carefully planned out. A lot of the time, the song opens with the chorus played as a keyboard riff - so then it's in your head and when it gets to the chorus, you're like, "Oh wow, there's that melody".
The album feels designed for festivals - was that something you were aiming for?
Tom: We definitely wanted this album to be more upbeat for the live show. With the first album, everyone still jumps up and down and stuff, but there's a few more mid-paced tracks. If you're a support act, you've just got to get people's attention straight away, haven't you? So on this album, we'd always make the songs a little bit faster than I demo-ed them. Not to the point where it was like fast forward, but just where it had an extra spring in its step.
Joe: You're too chilled, that's the problem.
What were you listening to for inspiration?
Tom: We were listening to a lot of synth-pop stuff from the 80s and I got a couple of new keyboards, like the ones they used on the Stranger Things soundtrack. A lot of the time, if you get a new bit of kit, it'll inspire you to get into a new area sonically.
Don't those ancient synths take up a whole room?
Tom: These were like modern versions, 'cos a lot of them old ones from the 80s, you have to put floppy discs into them and they don't work any more.
On Unfaithful, you sing "April is the cruellest month" - but you're releasing the album in April.
Tom: I've never even associated them together. It's funny, that.
What's that lyric about, then?
Tom: Isn't it a TS Eliot quote? I think it is [He's right, it's the opening line of The Waste Land].
I have this quote book at home which I sometimes get inspiration from. I'll just scan it and things'll jump out at me.
I read an interview where you said your favourite book was the Collins Dictionary of Quotations. I thought it was a joke!
Tom: No, that's where I got "The stately homes of England how beautiful they stand" [on Blown Rose].
Joe: Listen to Morrissey mark two, here!
Tom: He used to do it all the time, though, Morrissey did. There's a thing online called Passions Just Like Mine, which is a blog where someone's tracked down where he's got everything from. Morrissey stole everything. Not everything. Don't put that in!
Joe: If I wrote a song, all my quotes would be from [primary school phonics book] Fuzzbuzz, wouldn't they?
Your first album went gold, you played the Pyramid stage, and got a Mercury nomination. What's left on the bucket list?
Joe: A pizza shop in Manchester
Tom: Called Charlie's.
What toppings will you have?
Tom: It's just going to be three toppings, and one's a margherita.
Joe: Which in New York they call 'plain pie'.
Tom: Then pepperoni, and you've got to have a veggie option.
Joe: There should be five toppings because there's five of us in the band - Margherita, Pepperoni, Veggie, Spicy and another veggie one.
Do you want to get bigger with this album... play larger venues, win more awards?
Tom: Obviously, you want it to go well. That's why you're in a band. So we want to eclipse all them things you've just said - or at least equal them.
Joe: But if we don't do it, I don't think we'll be really gutted about it.
Tom: I will.
Joe: Tom's quite pessimistic. If it rains, he thinks no-one's going to come to the gigs, even if we've sold 8,000 tickets and it's indoors.
Blossoms release Cool Like You this Friday, 27 April.
Follow us on Facebook, on Twitter @BBCNewsEnts, or on Instagram at bbcnewsents. If you have a story suggestion email entertainment.news@bbc.co.uk.