Cricket win a coup for TalkSport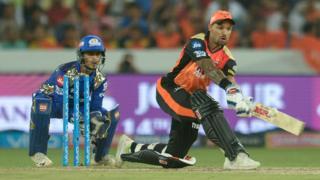 For devotees of Test Match Special - an international club comprising hundreds of thousands of people, if not more - the sound of Jonathan Agnew and his colleagues isn't just part of summer. It is the summer. That is why today's news that TalkSport has won the rights to cover England's upcoming cricket tours of Sri Lanka and the West Indies has caused shock and dismay. Fans need to be aware it could be a harbinger.
For TalkSport, this is a huge coup. Their plan is to expand domestic cricket coverage, of which they have none so far; and their use of big-name former Test match stars such as Darren Gough and Steve Harmison shows they have some of the personnel in place already. I suspect that, with a heavy heart but an eye on their bank statements, some of the current TMS team will be invited to go over to the new station for these two tours.
TalkSport have every incentive to send a strong signal by poaching big talent, and some of these commentators will be acutely aware that their income is seasonal - though they will be very wary of annoying comrades at the BBC.
Cricket is very attractive to advertisers and - around the world - becoming more so. The gambling industry puts a lot of advertising into sport. In India, hundreds of millions of fans have become addicted to the latest form of the game, Twenty20, played in the Indian Premier League (IPL). That makes cricket an increasingly lucrative and attractive market over the medium term.
For listeners, who still get to follow the cricket, this needn't be a disaster. But it is a warning to the BBC. Competition is only going to get tougher, as the likes of Amazon and Facebook finally move - as they have long threatened - into sport, just as BT have in recent years, taking on Sky.
For administrators, the question is whether the bigger audience at the BBC makes it worth taking less money from their lower bid. Clearly, these overseas boards would rather have the cash.