Heartbeat actor Bill Maynard dies at 89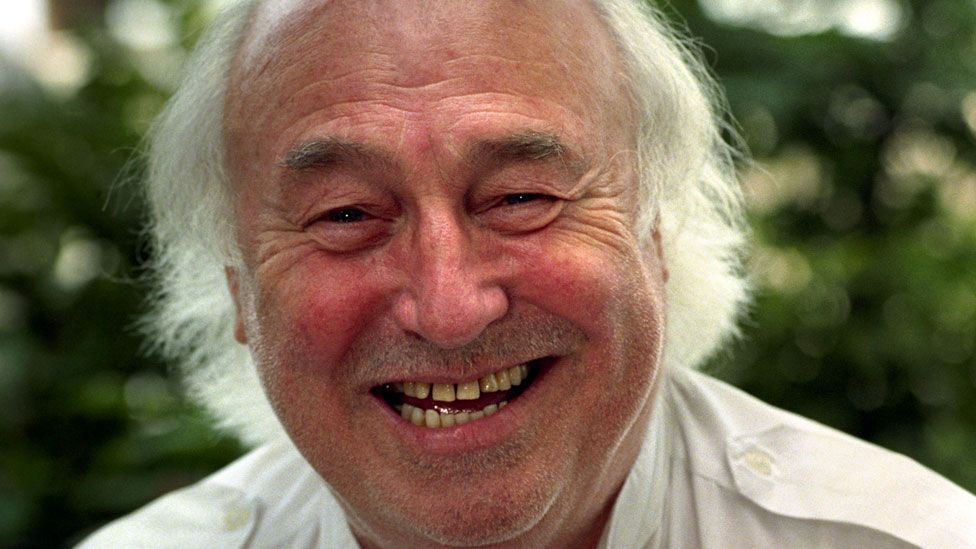 Heartbeat actor Bill Maynard has died at the age of 89 after a career spanning eight decades.
Daughter-in-law Jacqueline Reddin said he died in hospital in Leicestershire, shortly after breaking his hip in a fall from a mobility scooter.
"He was larger than life and he just loved showbiz," she said. "He was so proud of the fact that he had been working for 81 years."
He was perhaps best known as Claude Jeremiah Greengrass in Heartbeat.
Maynard - whose real name was Walter Williams - starred as the scruffy, eccentric poacher in the police drama for eight years, from 1992 to 2000, and was in its spin-off The Royal until 2003.
Other roles included Oh No, It's Selwyn Froggitt!, The Gaffer and In Sickness and In Health. He also made appearances in Carry On films Carry On At Your Convenience, Carry On Matron and Carry On Dick, and was Sergeant Beetroot in TV series Worzel Gummidge in 1980.
Maynard's most recent role was a brief appearance in 2017 drama The Moorside, about the disappearance of Shannon Matthews.
Outside of acting, Maynard tried his hand at singing - coming second in the British heat of the 1957 Eurovision Song Contest - and politics, standing as an independent against Tony Benn in the 1984 Chesterfield by-election.
From 2003 to 2008 he had a BBC Radio Leicester show and he celebrated 60 years since his first TV appearance in 2013 by releasing a version of What a Wonderful World.
Speaking at the time, he said that "making people laugh and smile brings me a lot of personal satisfaction".
"I am delighted to be still in the entertainment industry doing what I love most - 76 years since I began my career," he had said. "I have had an amazing career and I consider myself to be very lucky to still have the energy and enthusiasm to take on new work."
Maynard's daughter-in-law said he had recently filmed an episode of BBC One quiz show Pointless, which was yet to air.
He leaves a daughter and a son, five grandchildren and three great-grandchildren.
Tributes have been paid to Maynard, with actor Ian Champion saying he "had the blessing" to work with the "colourful, warm and mischievous" actor on Heartbeat.
RIP Bill Maynard.
I had the blessing of working with him in a scene in HEARTBEAT back in 2000. He was a colourful, warm and mischievous talent.... :)https://t.co/qFfgB5S5bu

— Ian Champion (@ianchampion1) March 30, 2018
Photographer Mike Sewell, who had met Maynard at his home in Burbarge, said he was a "friendly and funny gentleman".
Personally very sad to hear Heartbeat actor Bill Maynard has died.
I was fortunate enough to photograph Bill a number of times at his Burbage home and he was always a warm, friendly and funny gentleman pic.twitter.com/31oDtkd9ib

— Mike Sewell (@mikeysewell) March 30, 2018