Karen Bradley named new NI secretary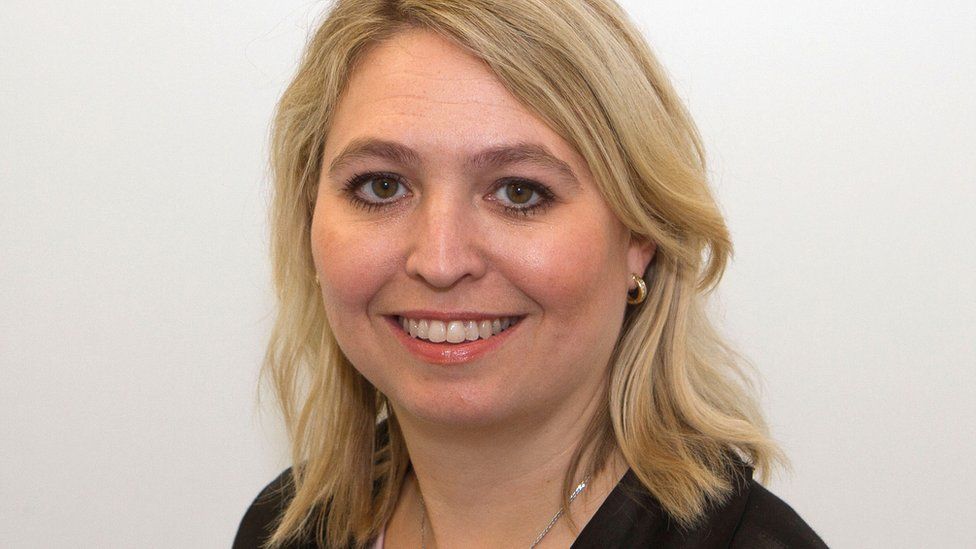 Culture Secretary Karen Bradley is to take over from James Brokenshire as Northern Ireland secretary.
Mrs Bradley, 47, has been the MP for Staffordshire Moorlands since May 2010, and became a Home Office minister in 2014.
She has been culture secretary since July 2016.
Mrs Bradley said it was a "great honour" to take up the role and she also paid tribute to her predecessor, who she said had done an "outstanding job".
It is the second time she has replaced Mr Brokenshire in the cabinet after inheriting his position as the minister for security in February 2014, a post based in the Home Office - where Theresa May was the secretary of state.
Mrs Bradley inherits a difficult situation in Northern Ireland, with Tuesday marking one year since the collapse of the devolved government at Stormont.
Last January, Sinn Féin's late deputy first minister Martin McGuinness resigned from the governing coalition in protest against the Democratic Unionist Party's handling of a botched green energy scheme.
Several rounds of negotiations between the two main parties have already failed to reach agreement.
Mrs Bradley said she recognised there were "immediate challenges" in Northern Ireland and that forming an executive at Stormont was her "top priority".
"In the coming days, I look forward to meeting many different people, parties and other groups as I take on this hugely important and exciting role in the prime minister's government," she said.
The mother-of-two has very little past experience of Northern Ireland, and will have to read herself into a complex new brief, meaning an inevitable delay to the start of a fresh round of power-sharing negotiations, says BBC News NI political editor Mark Devenport.
She will also have to hold initial meetings with local party leaders and the Tánaiste (Irish deputy prime minister), Simon Coveney.
Mrs Bradley was born in the Moorlands in 1970. She attended her local comprehensive school in Buxton and later studied maths at Imperial College London.
Prior to working in politics, Mrs Bradley spent 20 years working in business, with roles as an accountant and tax manager for firms including KPMG and Deloitte & Touche.
Her official website states she fought the parliamentary seat of Manchester Withington in 2005, but was not elected to parliament until 2010, as MP for Staffordshire Moorlands.
After the 2015 general election, in which she was re-elected with 51% of the vote, she was appointed to a new role within the Home Office - minister for preventing abuse and exploitation.
Related Internet Links
The BBC is not responsible for the content of external sites.