Shhh... Bryan Adams really wanted Sheryl Crow for Mel C duet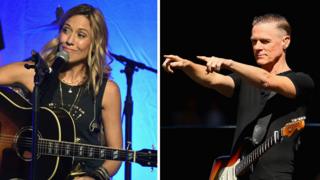 Coming up in Music News LIVE... Bryan Adams spills the beans on some of his greatest hits, while fellow Canadian singer Shawn Mendes scoops three trophies at the MTV EMAs in London, where Eminem debuts a brand new song. Plus Ed Sheeran returns to the stage after breaking both arms, Bjork talks about her 'heartbreak' album and are the Spice Girls set to reform in 2018?
Read more by TAPPING HERE.