Linkin Park share first rehearsal pic since singer's death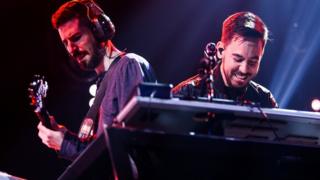 Linkin Park "go back to work, Luis Fonsi & Daddy Yankee's Despacito hits a new YouTube landmark and a memoir from The Who singer Roger Daltrey is coming in 2018. Taylor Swift announces a new social network app and Pink joins Guns N Roses on stage at an NYC gig, plus more in Music News LIVE.
Read more by TAPPING HERE.