Las Vegas shooting: Jason Aldean cancels gigs after attack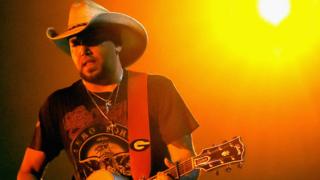 Country music star Jason Aldean has cancelled a string of concerts after 58 people were shot dead while watching him perform in Las Vegas on Sunday.
The singer has called off three shows that were due to happen this week in Los Angeles, San Diego and Anaheim.
He said getting back on stage in Tulsa, Oklahoma, on Thursday 12 October would be "very tough and emotional".
Aldean was playing at the Route 91 festival when a gunman fired into the crowd. A further 527 were injured.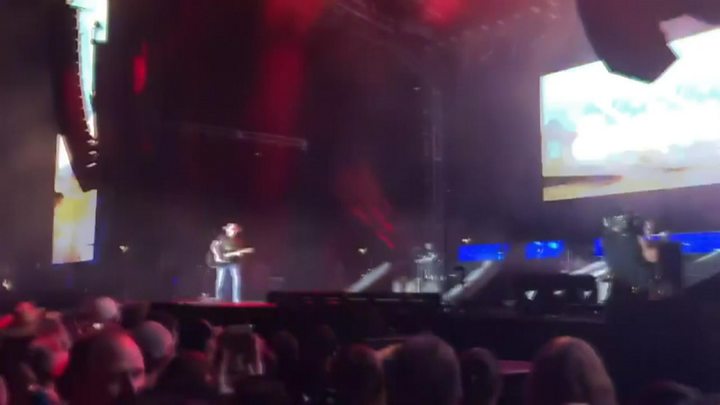 In a statement, Aldean - one of America's biggest country stars - said: "As a result of what happened in Las Vegas this week, we have decided to cancel this coming weekend's shows.
"I feel like out of respect for the victims, their families and our fans, it is the right thing to do. It has been an emotional time for everyone involved this week, so we plan to take some time to mourn the ones we have lost and be close with our family and friends.
"Our plan is to resume the tour the following week in Tulsa, Oklahoma. Our first time back onstage will be a very tough and emotional thing for us, but we will all get through it together and honour the people we lost by doing the only thing we know how to do - play our songs for them."
He also thanked friends and fans for "the outpouring of love" he has received, adding: "You guys have no idea how much you have helped get us through this tough time."
The cancellations came after he put out a separate statement expressing his shock and heartbreak at the shooting.
"This world is becoming the kind of place I am afraid to raise my children in," he wrote.
"My heart aches for the victims and their families of this senseless act. I am so sorry for the hurt and pain everyone is feeling right now and there are no words I can say to take that pain away.
"Just know u all are in my heart and my prayers as we all go through this together. Time to come together and stop the hate!"
Aldean has nine dates of his US tour still on the schedule before the end of the month.
Members of the cast of Mean Girls - including Amanda Seyfried - set up a crowdfunding campaign to raise money for victims of the shooting on Tuesday. It was the day when fans mark Mean Girls Day due to a reference to 3 October in the film.
The campaign raised around $60,000 (£45,000) of its $300,000 (£226,000) goal in its first day.
Follow us on Facebook, on Twitter @BBCNewsEnts, or on Instagram at bbcnewsents. If you have a story suggestion email entertainment.news@bbc.co.uk.