Morrissey courts controversy at 6 Music gig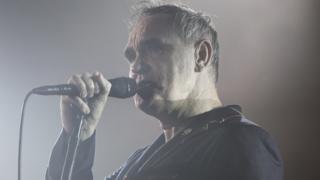 Morrissey tackles politics at home and abroad while debuting new songs at his 6 Music Live gig. Plus tragedy at a country music festival in the US, where a gunman kills at least 50 people and injure scores more. Primal Scream's Bobby Gillespie closes a Nick Cave gig and shares become available in Eminem. While Marilyn Manson postpones tour dates after being injured by a falling prop and more in Music News LIVE.
Read more by TAPPING HERE.