5 things we've learnt this week in music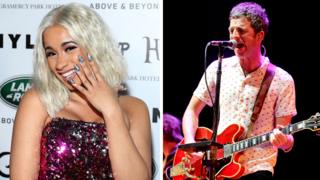 5 Things We've learned This Week in Music News LIVE including US rapper Cardi B's historic #1 single and details of Noel Gallagher's 'far-out' experimental album. Plus New Music Friday brings tunes from Wolf Alice, Beyonce, Noel's bro Liam, Pink, The Corrs and more.
Read more by TAPPING HERE.