Last Night of the Proms ends with rallying cry for classical music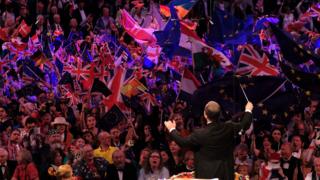 The 2017 Proms season has ended with a rallying cry for the future of classical music.
"For many decades we have heard about the imminent demise of classical music," said conductor Sakari Oramo.
"But look," he said, surveying the Royal Albert Hall, "at this."
"Classical music is going to be around for a very long time," he added, praising Proms co-founder Sir Henry Wood, "whose vision of access to music for everyone continues to inspire us."
As is tradition, the audience set off party poppers, honked hooters, danced and wept melodramatically during Sir Henry's medley of British sea songs.
Prom-goers also waved the traditional Union flags - but that act has become politicised over the last two years.
Following 2016's referendum, anti-Brexit campaigners have distributed EU flags to the audience as they arrive.
A spokesman for EU Flags Proms Team told The Telegraph: "During the Age of Enlightenment, Mozart, Handel and Bach all lived and worked for part of their lives in London.
"Presumably under the Brexit dark ages, they would not be welcome."
Leave campaigners, including Nigel Farage, criticised the move and called for a counter-campaign.
The EU emblem was certainly more prominent this year than last - with one Prommer wearing a blue suit decorated with yellow stars.
But there were dozens of nations represented, with flags from Finland, Bulgaria, Wales and St Kitts and Nevis all on display.
And the flag that received most reaction on social media was part of the BBC Symphony Chorus - where a Sikh tenor wore a red, white and blue turban.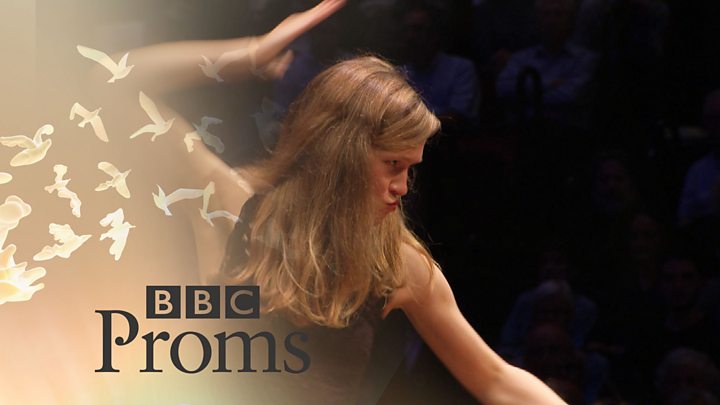 Sir Henry established the Proms in 1895, in conjunction with theatre impresario Robert Newman and Dr George Cathcart, a Harley Street throat specialist who put up the money for the first season in 1895.
Initially the sole conductor and musical director, he presided over more than 5,000 promenade concerts, and premiered works by Stravinsky, Tchaikovsky and Mahler, amongst others.
In an interview from 1941, broadcast on Radio 3 during Saturday's Last Night celebrations, he echoed the sentiments expressed by Oramo.
"They said there wasn't the public for great music 47 years ago. The critics wagged their heads.
"But Robert Newman said we'd make a public and we did. It was a bold venture in 1895 [but] it worked."
This year's Proms season - the 123rd - has seen 80 orchestras and ensembles performing more than 400 pieces of music, including 30 premieres, over eight weeks.
Highlights included Nicola Benedetti's dramatic performance of Shostakovich's Violin Concerto No 1; the Aurora orchestra playing Beethoven's Eroica from memory; and French orchestra Les Siecles breaking into Daft Punk's Get Lucky for their encore.
Saturday's Last Night wrapped up the season in traditional good spirits, with Swedish soprano Nina Stemme dressing up as a Valkyrie to deliver Rule Britannia.
The concert opened with a premiere of Flounce, a spritely new work by Finnish composer Lotta Wennakoski, whose staccato strings and sweeping crescendos resembled one of Bernard Hermann's soundtracks for Alfred Hitchcock.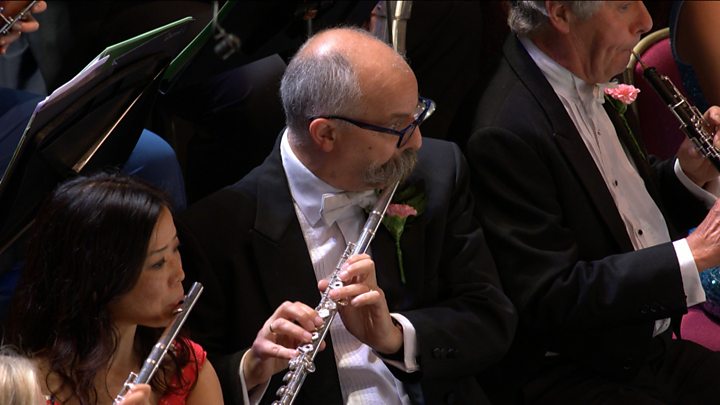 Stemme later brought the audience to tears with a sublime performance of the Prelude and Liebestod from Wagner's Tristan und Isolde.
Across the UK, fans joined in the fun with Proms in the Park concerts in Enniskillen, Swansea, Glasgow and London's Hyde Park.
Mica Paris braved the Welsh rain to deliver an impassioned tribute to Ella Fitzgerald, while the London audience were treated to Bryn Terfel lugging around milk churns as he performed If I Were a Rich Man from Fiddler on the Roof.
In Northern Ireland, Dame Evelyn Glennie delivered an eye-wateringly brisk performance of Flight of the Bumblebee; while Hyde Park was headlined by Kinks legend Sir Ray Davies.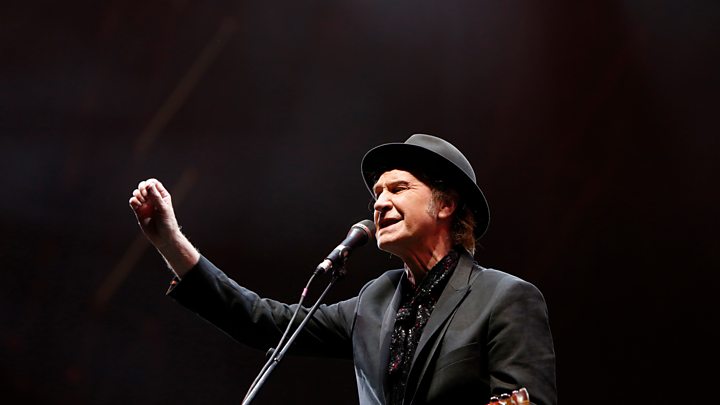 "I don't know anywhere else in the world where you have something like this," marvelled Nina Stemme ahead of her performance.
"I think we should do more concerts with this kind of participation, in various forms, from the audience."
The 2017 Proms welcomed nearly 300,000 concert-goers through the doors of the Royal Albert Hall, with one in five purchasing standing tickets which are sold on the day for £6.
More than 35,500 tickets were bought by people attending the Proms for the first time and 10,000 under-18s attended concerts across the season.
The BBC Proms will return on 13 July, 2018.
Follow us on Facebook, on Twitter @BBCNewsEnts, or on Instagram at bbcnewsents. If you have a story suggestion email entertainment.news@bbc.co.uk.