'Hi, I'm Josh, are you all tucked in?'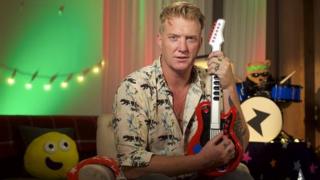 Radio 2 has the first play of a 'new' George Michael song which has been remixed by Nile Rodgers, the line-up for Jools Holland's 25th anniversary show is announced, Josh Homme lands a slot on CBeebies, nominations for the Q awards are out plus new music from Beck and Zayn.
Read more by TAPPING HERE.