Denise van Outen: Why I fell out with Johnny Vaughan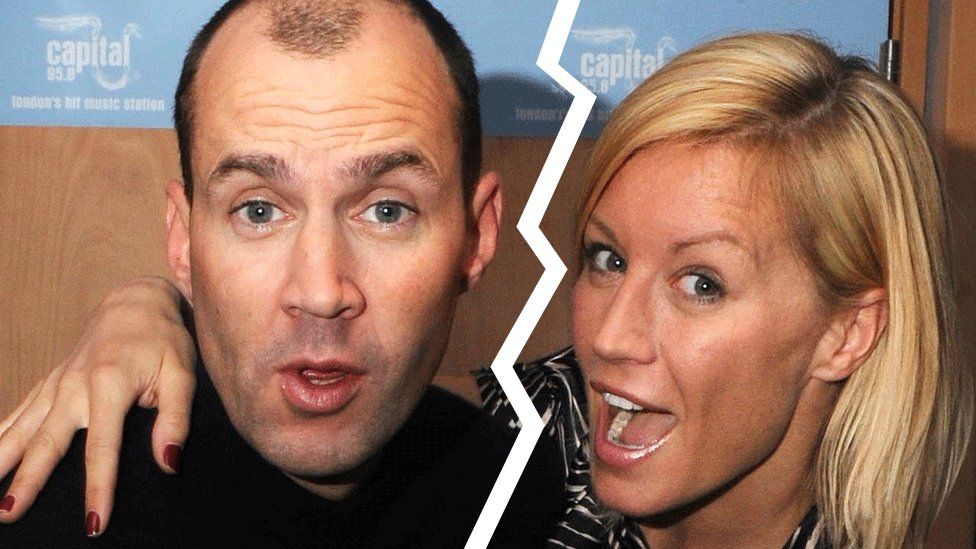 Denise van Outen has revealed the real reason she fell out with former Big Breakfast co-host Johnny Vaughan - pay.
The pair were close but Denise told ITV's Loose Women show the friendship broke down when she found out he was renegotiating his contract separately.
"It was mainly to do with pay. The view was that I did other things outside of presenting... that I already had another side to my career."
She said the row was the reason that she left the Channel 4 show in 1999.
Johnny has made no comment regarding Denise's explanation.
"At that particular time (the 90s), we were literally like brother and sister, we were best friends, unbreakable," Denise told the Loose Women panel.
"The whole relationship fell apart when we started to renegotiate our contracts because I always felt that we worked together as a team and that is how it should be.
"I know there were other influences involved and agents and everything but he was negotiating his contract separately from me, which I found out," she said.
She added that the friendship then felt "tarnished", which led her to leave the show.
"I knew at that point it would never be the same in that working environment."
At its peak, The Big Breakfast attracted two million viewers per episode.
Van Outen said: "Obviously I gave it a second go but a similar thing happened again (she returned for a short time in an ill-fated attempt to boost flagging ratings). It's hard because I loved him so much and I still do.
"I could still be angry about it now, but I have seen him since and, whenever I see him, because I love him so much and he makes me laugh so much, more than anyone I've ever met, I just forget about it.
"We were really, really good friends, I just don't know if it would ever be the same again."
Vaughan now presents the drivetime show on Radio X.