Richard Hammond 'fine' after Grand Tour motorbike fall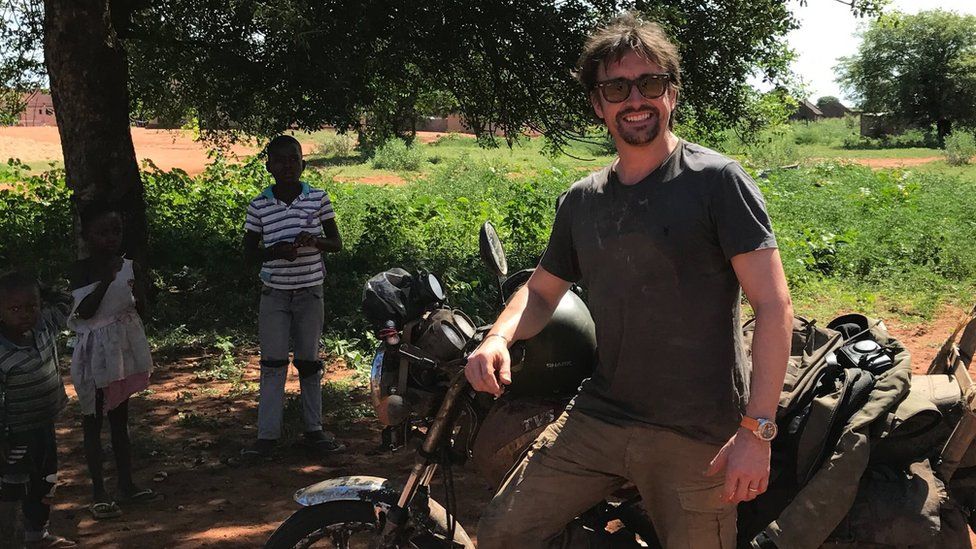 Richard Hammond has reassured fans that he is "fine" after falling off a motorbike while filming for The Grand Tour.
Hammond had been in Mozambique shooting the Amazon Prime show when he had the accident.
His co-star Jeremy Clarkson told The Sun newspaper that Hammond "hurt himself quite badly".
Hammond thanked fans on Monday for their concern and said there was no lasting damage.
"I banged my head, yes, along with pretty much everything else apart from my left thumb, which remains un-bruised.
"Can't tell you more yet about the how and why of it; that's all for later in the year on the show.
"As for injuries; well put it this way, I don't think I can get a book out of it."
In an earlier post, he said "I'm fine" and described the accident as a "slight shunt", adding that he "fell off a bike, many times".
It is not known exactly when the incident happened but Clarkson tweeted about being in Mozambique in early March.
In 2006, Hammond suffered life-threatening head injuries following a high-speed crash as he filmed for the BBC's Top Gear.
The presenter was in a coma for a fortnight but made a full recovery.