Thomas Campbell resigns as director of Metropolitan Museum of Art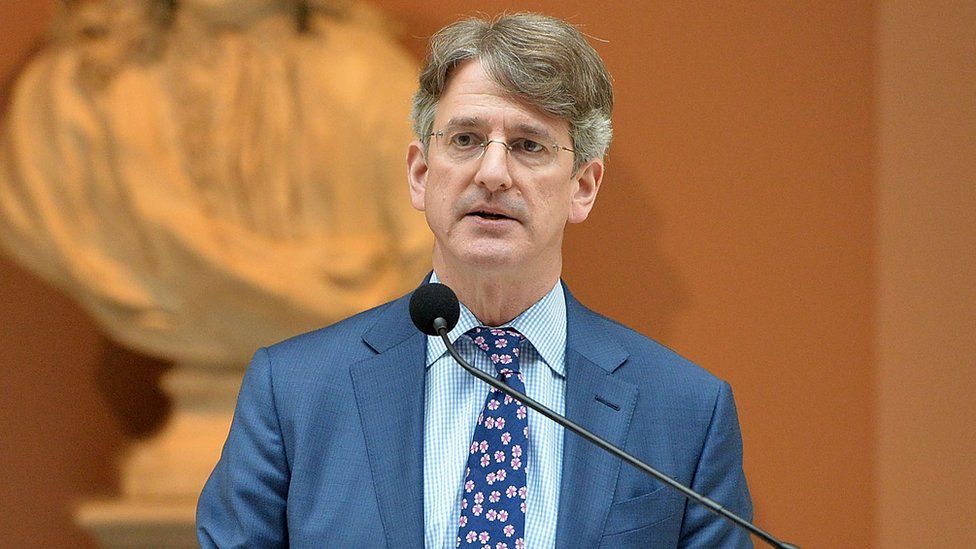 Thomas Campbell has resigned as director and CEO of the Metropolitan Museum of Art in New York.
He will leave on 30 June after more than eight years in the job.
"I couldn't be more proud of the Met's accomplishments during my tenure as director and CEO," Campbell said in a joint statement.
The reason for his departure was not given, but it comes after the museum ended the previous financial year with an $8.3m (£6.7m) budget deficit.
A report published in the New York Times also suggested the museum may be in decline and described tensions between the administration and curatorial staff.
The Met's president, Daniel Weiss, will serve as CEO until Campbell's replacement is appointed.
The role of director and CEO is considered one of the most prestigious and influential in the art world.
In his statement, Campbell said: "At a moment when art and culture have an especially profound role to play in fostering mutual understanding, I am especially proud that our visitor base is the largest and most diverse in the museum's history.
"At the same time, we are on track to be financially stable and have a solid strategic path forward."
Daniel Brodsky, the Met's board chair, said Campbell had led the Met in "precisely the right direction during his tenure".
"We look forward to continuing to make progress in the areas he and his team have led in the years ahead," he added.
Campbell joined the institution in 1996 and was made director and CEO in January 2009.
Related Internet Links
The BBC is not responsible for the content of external sites.