Musicals come last in sexy music poll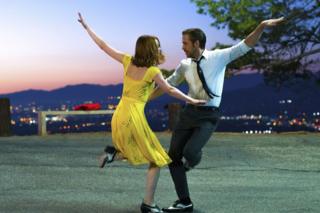 Want to get lucky this Valentine's Day? Then you had better leave show tunes off your shuffle queue.
According to a new poll, songs from musicals are the least likely to get played in the British bedroom.
Musicals came dead last in a list of the 19 genres of music that couples listen to as the lights go down.
Even chamber music, thrash metal and hymns ranked higher in a survey of more than 2,000 people conducted by Birmingham's Symphony Hall.
So what musical genre was judged to have the most sex appeal? Well, it's no surprise to find it's good ol' R&B.
Sixteen percent of respondents chose it as their favourite bedroom music - proving once and for all that there is indeed nothing wrong with a little bump and grind.
Twelve percent chose chart music, while just over one in 10 chose classic pop from the 1980s and '90s. Heaven, it seems, really is a place on earth.
The survey found that 43% of people play music while making love - though the percentage skews much higher with younger people.
Sixty percent of 18-24 year olds said they liked listening to music while getting intimate, as opposed to 38% of over-55s.
It also makes a difference whether you've tied the knot - or not.
Sixty-two percent of unmarried couples like to have something playing in the background, compared with 28% of married ones.
The most popular music for the bedroom
1.
R&B
16%
2.
Chart Music (Top 40)
12%
3.
Classic Pop ('80s/'90s)
11%
4.
Dance/electro
9%
5.
Indie
8%
6.
Rock (not inc progressive rock)
8%
7.
Jazz
5%
8.
Classical (not inc chamber/piano music)
5%
9.
Blues
4%
10.
Opera
4%
11.
Progressive Rock
4%
12.
Metal (e.g. thrash)
4%
13.
Religious/Spiritual (e.g. hymns)
3%
14.
Meditation
3%
15.
Country
3%
16.
Chamber/Piano music
2%
17.
Folk
2%
18.
World
2%
19.
Musicals
1%
---
Follow us on Facebook, on Twitter @BBCNewsEnts, or on Instagram at bbcnewsents. If you have a story suggestion email entertainment.news@bbc.co.uk.