Music News LIVE: Paloma Faith gives birth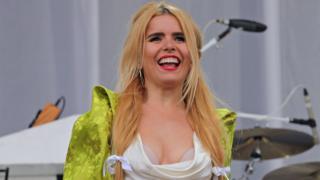 French performer Christine and the Queens discusses her 'pansexuality', singer Paloma Faith (pictured) has given birth, Paul Weller announces new UK tour and Apple Music attracts 20 million subscribers in 18 months. Plus see what makes the shortlist for the BBC Music Awards' Song of the Year.
Read more by TAPPING HERE.