Planet Earth II more popular than X Factor with young viewers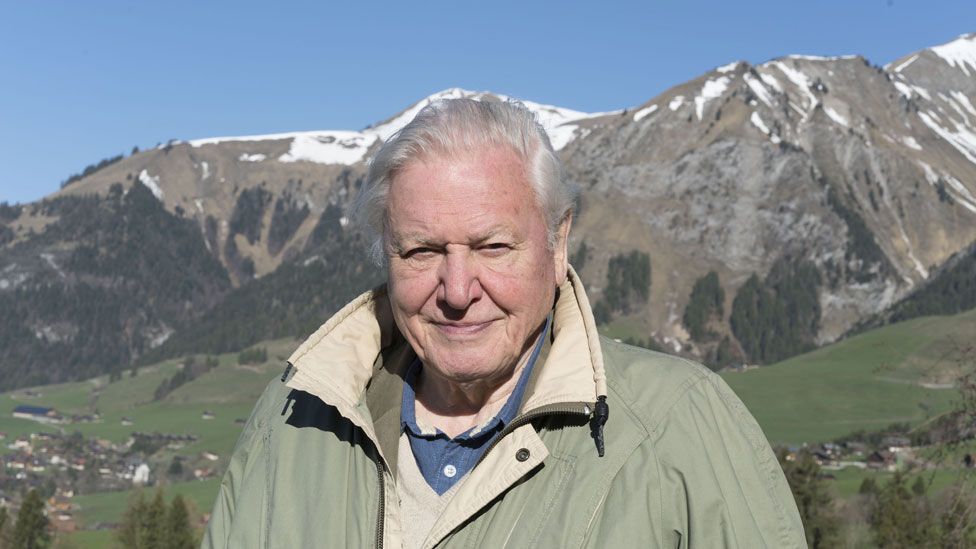 More young people are tuning in to Sir David Attenborough's BBC One natural history programme Planet Earth II than ITV's X Factor, viewing figures show.
ITV said the Sunday evening episodes of X Factor received an average of 1.4 million viewers aged 16-34.
That is 100,000 fewer than the series average for the same age group for the BBC's Planet Earth II.
"I'm told we are attracting a larger than normal number of younger viewers," Sir David told the Radio Times.
"Apparently the music of Hans Zimmer in particular is striking a chord with the young. And that pleases me enormously."
Planet Earth II goes head-to-head with the X Factor Results programme at 20:00 on Sunday evenings.
In total, The X Factor Results show is watched by around 7 million people per week, while Planet Earth II attracts more than 12 million.
ITV pointed out that while the number of younger viewers watching The X Factor was lower, they accounted for a larger proportion of the show's total audience.
Related Internet Links
The BBC is not responsible for the content of external sites.