Music News LIVE: When Michael was Dionne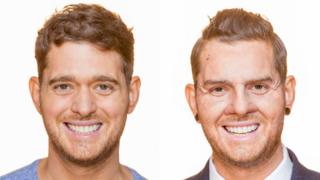 US rapper Lil Wayne distances himself from the Black Lives Matter campaign, while Italian composer Ennio Morricone sues to recapture the copyrights to three of his film scores.
Meanwhile U2 frontman Bono is the first man ever to be named in the list of Glamour Magazine's annual Women Of The Year and the first images of Michael Buble in disguise for BBC TV special.
Read more by TAPPING HERE.