Music News LIVE: Guns N'Roses on reunion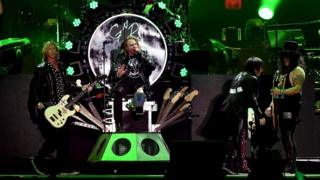 Zayn Malik has cancelled a show in Dubai due to anxiety issues, Axl Rose and Duff McKagan have given their first interview about the newly reformed Guns N'Roses, Mexico pays tribute to singing legend Juan Gabriel and could there be a new Outkast album in the works? Yes, according to rapper Gucci Mane.
Read more by TAPPING HERE.