BBC Trust investigates Chris Packham over 'nasty brigade' comments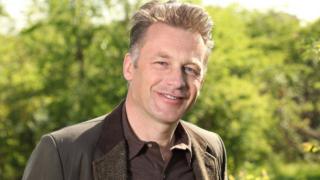 TV presenter Chris Packham is being investigated by the BBC Trust after describing those involved in hunting and shooting as "the nasty brigade".
The Springwatch host made the comments in an article in last October's edition of BBC Wildlife magazine.
The Countryside Alliance complained that he was breaking rules by using his position "to spread propaganda".
Packham responded by accusing his critics of trying to "neutralise" him and others who oppose grouse shooting.
In the monthly column, the naturalist wrote that conservation groups were "hamstrung by outdated liaisons with the 'nasty brigade' and can't risk upsetting old friends" in the rural and shooting communities.
The Countryside Alliance called for him to be sacked.
"It is bad enough that a BBC magazine should print such blatant political propaganda, but worse that it comes from the pen of one of its high-profile employees," chief executive Tim Bonner said.
Bitter dispute
Packham, who is vice president of the RSPB, was also criticised in an article in The Mail on Sunday by former cricketer Sir Ian Botham.
Responding on his website, the presenter said: "My hypothesis, and that's all it is, is that this is a concerted attempt by shooting interests to manipulate government policy processes to try and get their demands met on grouse shooting by neutralising the RSPB and people like myself who side with them."
The grouse shooting season starts on 12 August and Packham is embroiled in a bitter dispute with those who take part.
He has said some illegally target rare hen harriers because they prey on grouse, and has accused landowners of causing environmental damage when land is burnt to encourage the growth of heather, which grouse need for food and shelter.
The Countryside Alliance has accused him of leading "obsessive crusades" and pushing "an increasingly extreme agenda".
A spokesman for the BBC Trust confirmed an investigation was launched in July to assess whether any editorial standard guidelines had been breached.
He said: "The editorial standards committee considered a complaint in July and we expect to publish a decision in September."
---
Follow us on Twitter @BBCNewsEnts, on Instagram, or email entertainment.news@bbc.co.uk.