Music News round-up: Grande's tribute track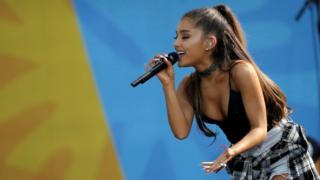 Singer Ariana Grande has shared a new song in support of the Black Lives Matter movement, reacting to the killings of Alton Sterling and Philando Castile, as well as the five police officers killed in Dallas.
Plus news on Aerosmith's Joe Perry, Biffy Clyro, Dave Gilmour, Lil Wayne, Taylor Swift and Christine and the Queens.
Read more by TAPPING HERE.