C4 output could be damaged by privatisation, report says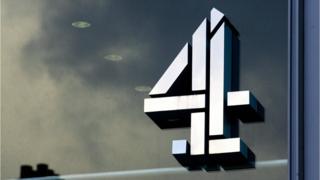 A House of Lords report has urged the government not to sell off public broadcaster Channel 4.
Culture Secretary John Whittingdale has claimed privatisation would safeguard the broadcaster's future.
But a Communications Select Committee report found it was "sustainable" under its existing model.
Committee chairman Lord Best said if privatisation plans did go ahead, there must be "safeguards" to guard against any "negative impact".
Lord Best said Channel 4 was "an important and much valued part of the nation's media landscape" with "an array of innovative and creative programming as well as a strong commitment to public service broadcasting".
"We fear that these qualities would be jeopardised were the channel to be sold off.
The report also found there was a "strong likelihood" any sale of the corporation could be to a foreign company.
It said the committee was "concerned about the implications" of such a sale, adding the government would need to "lay down strict conditions to protect the integrity of the channel".
"We believe that news output would be especially vulnerable, given its prime time position in the schedules," the report continued.
"We are calling on the government not to take forward any ideas to privatise Channel 4, wholly or in part, as it is our view that the risks from selling it off are greater than any benefits that may arise."
The committee also found that Channel 4's current programming for teenagers and young adults was "unsatisfactory" and that "greater commitment to this group should be demonstrated".