Richard Twyman to succeed Rachel Tackley at English Touring Theatre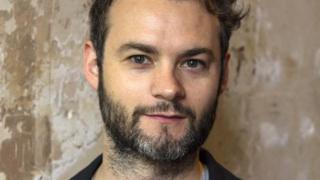 English Touring Theatre (ETT) have appointed Richard Twyman as the company's new artistic director.
Twyman, an associate director at London's Royal Court Theatre, will take over from Rachel Tackley in November.
Tackley will join Chichester Festival Theatre as executive director and is also leaving her role as president of the theatre support body UK Theatre.
Birmingham Hippodrome's artistic director Fiona Allan will replace her as that organisation's president.
Twyman said joining ETT was a "uniquely exciting opportunity to represent and reflect the country as a whole, in all its breadth and diversity".
"[It is] a chance to celebrate and interrogate British identity and make a space in which creative conversations about who we are, and our place in the world, can take place on our nation's stages," he added.
Tackley said her successor would "have a ball - I know I did".
"I won't miss a life spent on trains but I will miss the team at ETT dreadfully.
"What an exciting new chapter, I can't wait to see the next part of ETT's development and watch it continue to flourish under Richard's directorship."
She added that her tenure as president of UK Theatre had been a "huge privilege".
"I am proud of the work we have done - but we are only at the beginning of a very exciting journey and I am delighted to be handing over to Fiona Allan to continue to drive the organisation forward."
Allan said Tackley had "provided outstanding leadership" at a time when theatre was "constantly challenged to evidence economic, cultural and social benefits".
"These are challenging times and I look forward to working with the whole UK Theatre team to ensure we continue to provide the tools, advice and advocacy our membership needs to adapt and thrive in the current landscape."