Loose Women investigated over Harvey Price swearing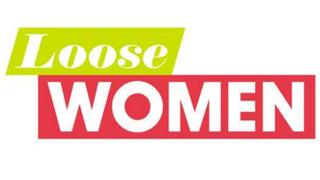 Loose Women is being investigated by media watchdog Ofcom for offensive language over an episode in which Katie Price's disabled son Harvey swore.
Ten people complained over the episode, which went out live on ITV on 17 May.
In a segment on online harassment Harvey swore when Price asked him what he says to people who are mean to him.
An Ofcom spokesperson said they were investigating the programme because it "included the most offensive language before the watershed".
Fourteen-year-old Harvey has multiple disabilities including Septo-Optim Dysplasia and Ofcom said they had asked ITV for background information about "how they had ensured due care of Harvey" with regards to his welfare.
"We received sufficient assurances for us to decide not to pursue potential issues in this area further," an Ofcom spokesperson said.
The TV watchdog is also investigating episodes of Big Brother and This Morning.
Ofcom is investigating sexual scenes in an episode of Big Brother broadcast on 12 June on Channel 5.
The watchdog received 634 broadcast complaints about the Sunday night episode that went out after 2100 BST.
They are investigating whether sexual scenes in the episode featuring Marco Pierre White Jr and Laura Carter "exceeded generally accepted standards for its time of broadcast".
An episode of This Morning on 25 May this year that featured sex toys is also being looked into.
The programme featured Tracey Cox discussing vibrators and made comments about a website which sells some of the vibrators.
Tracey Cox has her own range of products which can be purchased exclusively via that website.
They are investigating whether "editorial content was distinct from advertising in this programme, and whether products were given undue prominence".