Music News LIVE: Paul McCartney Orlando tribute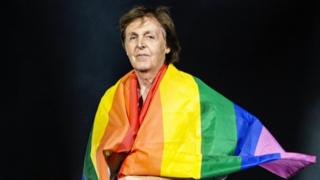 Sir Paul McCartney pays tribute to the victims of Sunday's deadly gun attack on a gay nightclub in Orlando, which left 49 people dead and dozens wounded.
The singer appeared on stage in Berlin last night for his encore draped in the rainbow flag.
Plus members of Led Zeppelin appear in court over 1971 hit Stairway to Heaven and more music news.
Read more by TAPPING HERE