Actress Kristen Stewart to make directorial debut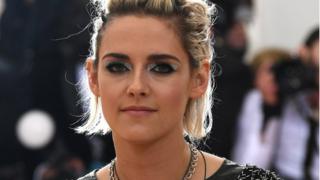 Kristen Stewart is to make her directorial debut with a short film about the power of women.
The Twilight star is one of 12 female creatives making films for women-focused media company Refinery29.
Fellow actresses Gabourey Sidibe and Chloe Sevigny will join Stewart under the umbrella of Refinery29's ShatterBox Anthology.
Oscar nominee Sidibe will direct her own short film titled A Tale of Four Women, according to Variety.
Image control
Meanwhile, Sevigny's Kitty, the first film of the anthology, will premiere at Cannes Film Festival later this month.
Speaking during Refinery29's presentation at the Digital Content NewFronts event in New York, Sidibe said it was important to tell a story through her own voice.
She said: "[In my acting career] everything I do, my image and who I am and what I feel represents me is in the hands of a man, usually a white man... I realised very recently that I want to be the one that decides what image I show the public."
It was also announced that Ugly Betty star America Ferrera will produce a multimedia project titled Behind the Headlines, and a documentary series titled Only Girl.