Bergerac writer Robert Banks Stewart dies aged 84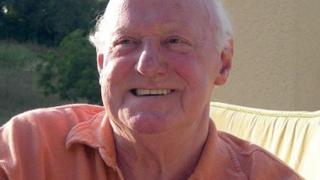 TV writer Robert Banks Stewart, best known for creating the Jersey-based detective series Bergerac and Shoestring, has died aged 84.
Stewart also wrote the classic Doctor Who episode Terror of the Zygons.
Born in 1931, he began his career as a journalist in his native Edinburgh
As a producer on The Darling Buds of May, Stewart was said to have been instrumental in launching the career of Catherine Zeta-Jones after he chose her to play Pop Larkin's daughter.
The adaptation of HE Bates' printed stories gained one of the highest ratings for a new series in the history of British TV and launched Zeta Jones career as an internationally renowned actress.
His other creation, Shoestring, introduced Trevor Eve in his breakout role as the shambling but shrewd private detective. The series dominated Sunday night viewing for two years and was nominated for a Bafta.
Other series he contributed to included The Avengers, Callan and Arthur of the Britons.
Stewart's episodes for Doctor Who: Terror of the Zygons were set in his native Scotland and drew on the Loch Ness Monster legend.
Crime solving Jersey-based Jim Bergerac, starring John Nettles, was a divorced loner and recovering alcoholic who liked to drive vintage sports cars
It ran for 10 years from 1981 to 1991.