Abigail Breslin to star in Dirty Dancing TV remake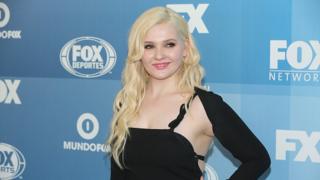 The 1987 classic movie Dirty Dancing is to be remade for TV, by US network ABC.
Oscar-nominated actress Abigail Breslin, who shot to fame in Little Miss Sunshine and currently stars in horror comedy show Scream Queens, will play the lead role of Baby Houseman.
The three-hour adaptation will be directed by Wayne Blair, the Australian behind 2012 film The Sapphires.
An airdate has not been specified and no other cast members have been announced.
Set in the summer of 1963, Dirty Dancing is the song-and-dance love story about 17-year-old Baby, originally played by Jennifer Grey, who falls for her working-class dance instructor, Johnny Castle - played by Patrick Swayze.
That role helped Swayze shoot to stardom and also saw him record the song She's Like the Wind for the film's soundtrack.
Eleanor Bergstein, who wrote the screenplay for the original movie and was also behind the successful Dirty Dancing musical, is on board for the small screen adaptation to be produced by Lionsgate TV.
Previously in 2011, Lionsgate announced plans to remake the film for the big screen, with Kenny Ortega - who choreographed the original and directed High School Musical - at the helm.