'Voice of Radio 4' Peter Donaldson dies at 70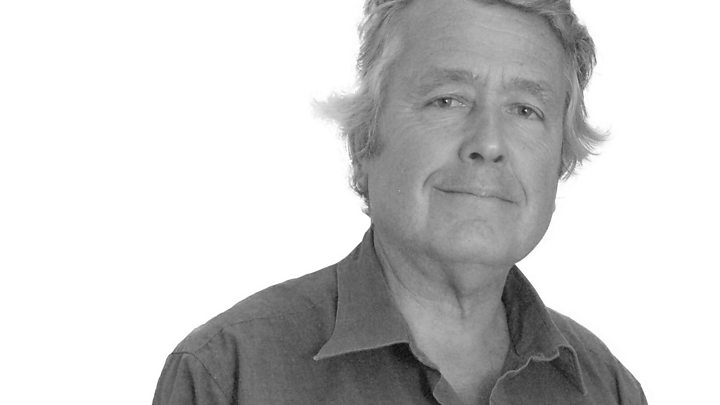 The broadcaster and former BBC Radio 4 newsreader, Peter Donaldson, has died aged 70 from cancer.
Donaldson, who worked for the armed forces radio station BFBS before joining the BBC in 1970, became Radio 4's chief announcer in 1983.
BBC director-general Tony Hall said Donaldson was the "quintessential voice of Radio 4". The station's controller, Gwyneth Williams, said he was "a magnificent broadcaster".
Fellow presenters also paid tribute.
BBC newsreader Corrie Corfield wrote: "He was a huge part of my life for over 27 years - a good friend, a superb broadcaster, a mentor, an ally, a rock, and the best boss I've ever had."
BBC News at Ten presenter Huw Edwards tweeted: "Peter Donaldson. Wonderful friend and generous colleague. We will miss him."
And broadcaster Libby Purves said he was an "icon" among staff for leading a revolt against BBC management in the 1970s.
---
---
Prior to his BBC career, Donaldson worked with both the Royal Shakespeare Company and the New Shakespeare Company at the Open Air Theatre in Regent's Park, London.
He retired in 2012, signing off with the midnight news on New Year's Eve.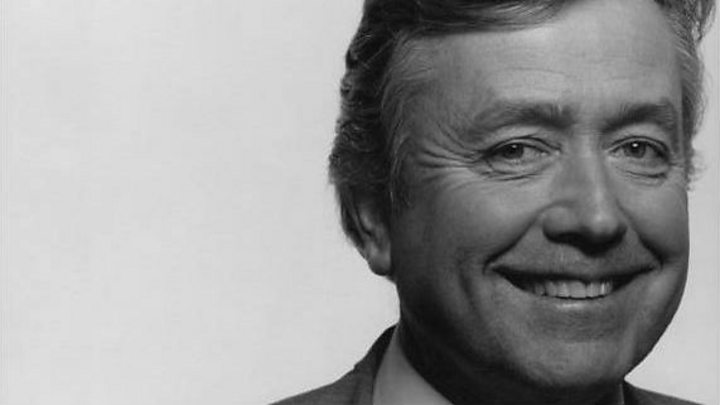 Ten years ago, after secret files were released by the National Archive, Donaldson revealed he had been part of the government's plans should there be a nuclear attack on the UK.
He was chosen to read bulletins on the Wartime Broadcasting Service, a radio station which would have replaced all others should an attack have happened.
In 2005, Donaldson re-recorded words which had previously been covered by the Official Secrets Act.
The bulletin, which would have been played on the hour, began: "This is the Wartime Broadcasting Service. This country has been attacked by nuclear weapons.
"Communications have been severely disrupted, and the number of casualties and the extent of the damage are not yet known.
"Meanwhile, stay tuned to this wavelength, stay calm and stay in your own homes."
---
Radio 4 revolt
Libby Purves said Donaldson had become a hero to staff on the Today programme after leading a revolt against changes to its format in the 1970s.
"One morning, instead of saying 'This is Peter Donaldson' and announcing it, he said 'This is Donald Peterson' and then he ran through everything that was on all the other networks ... and then said, sadly, 'Still, if you're stuck with Radio 4, then I'm afraid it's Up To The Hour'," she said.
"Of course there was an outrage - the controller's special pet project insulted.
"There was a very strong feeling he was going to be sacked for this and a great many of us on the Today programme made it very clear that we were going too, that if anything bad happened to Peter, we were off.
"It was a turnaround moment; it was one of the very few successful rebellions of the people ever to have taken place in the BBC and Peter led it. He was our icon. We loved him."
---
Lord Hall said: "He was an engaging, authoritative and sometimes mischievous broadcaster, who commanded the respect and love of his colleagues and the public alike. He will be hugely missed."
Ms Williams added: "When you heard those deep tones on air you could expect the best - you believed what he said - and you felt, somehow, safe. He was enormously kind to me when I was a young producer and we would often share a chat over the headlines late at night in Broadcasting House. We will miss him."
Eric Coates, 69, who attended Woolverstone Hall with Donaldson, said he had been "quiet but very confident" at the school.
Jeremy Vine, the Radio 2 presenter, tweeted: "Peter Donaldson, who has died, was a brilliant BBC newsreader."
Jamie Angus, the editor of Today, tweeted: "He was quite simply the voice of Radio 4 for a generation."
And Martha Kearney, who presents the BBC's World at One programme on Radio 4, tweeted: "So sad to hear about the death of Peter Donaldson. He was the newsreader when I started on WATO and was so kind."