Curator of Tate Modern's Matisse exhibition gets top art job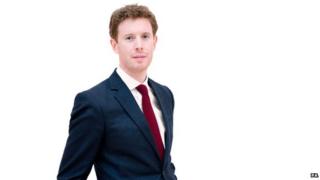 Dr Nicholas Cullinan is to be the new director of London's National Portrait Gallery.
He comes to the role after co-curating last year's exhibition of Henri Matisse's cut-outs at Tate Modern.
It went on to become the gallery's most popular show ever, attracting more than half a million visitors.
Dr Cullinan, who first worked at the gallery 14 years ago as a visitor assistant, replaces Sandy Nairne, who has been in charge since 2002.
The 37-year-old, who currently works at the Metropolitan Museum of Art in New York, is due to take up his new post in spring 2015, becoming the gallery's 12th director in its 158-year history.
"It is with great pleasure that I return to the National Portrait Gallery, an institution that I have grown up with and where I first worked 14 years ago," said Dr Cullinan in a statement.
"At a time when identity, shared culture and civic values are increasingly relevant to us all, the National Portrait Gallery is uniquely placed to generate a discussion by reflecting on our common artistic, cultural and social history, in short, on what binds us together."
American-born Dr Cullinan studied at the Courtauld Institute in London before joining Tate Modern as curator of international modern art.
He worked on such major exhibitions at the gallery as Cy Twombly: Cycles and Seasons (2008) and Edvard Munch: The Modern Eye (2012).
Dr Cullinan joined the Metropolitan Museum of Art in 2013, organising such exhibitions as Venetian Glass by Carlo Scarpa: The Venini Company, 1932-47 (2013) and Amie Siegel: Provenance (2014).
The National Portrait Gallery's announcement follows Mr Nairne's decision last year to step down and pursue his writing and advisory work.