Theatre 2015: A look ahead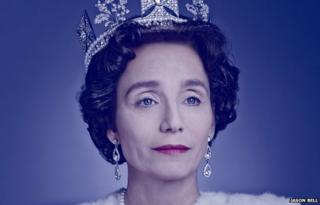 The coming year is the centenary of American playwright Arthur Miller's birth and there is no shortage of theatrical events.
The RSC's production of Miller's 1949 Pulitzer prize-winning Death of a Salesman begins previews in March at Stratford-upon-Avon, with Antony Sher and Alex Hassell as father and son, Willy Loman and Biff.
After five-star reviews and a sell-out run at the Young Vic, Arthur Miller's A View from the Bridge, with Mark Strong leading the cast, opens at the West End's Wyndham's Theatre in February.
In the same month, Talawa Theatre Company's All My Sons - a co-production with Manchester's Royal Exchange - sets out on a UK tour.
And an unseen drama originally written by Miller for the big screen, The Hook - about corruption in New York's docks - will have its world premiere at Northampton's Royal and Derngate theatre in June.
The year ahead is also when the curtain falls on Sir Nicholas Hytner's 12 years at the National Theatre. His last play as artistic director is Tom Stoppard's The Hard Problem, which will premiere at the new Dorfman Theatre on 28 January.
Stoppard's play, his first at the National since 2002, centres around a young psychology researcher at odds with her colleagues at a brainscience institute. Also at the National, Ralph Fiennes will play Jack Tanner in Bernard Shaw's Man and Superman in the Lyttelton theatre in February.
Plenty more star names have been lined up to pull in the crowds over the year ahead.
Sherlock and Star Trek actor Benedict Cumberbatch is to play Hamlet at the Barbican Theatre in London from August to October 2015. He was last seen on stage in the National Theatre's 2011 production of Frankenstein, directed by Danny Boyle, in which he shared the roles of Frankenstein and the creature with Jonny Lee Miller.
After her acclaimed role in Sophocles' Electra at the Old Vic, Kristin Scott Thomas takes over the role of the Queen when Peter Morgan's The Audience returns in April. (Dame Helen Mirren, who originated the role in the West End, takes her monarch to Broadway in March.)
And Homeland star Damian Lewis returns to the West End stage for the first time in five years in a revival of David Mamet's 1975 play American Buffalo at Wyndham's Theatre between April and June.
Among 2015's West End transfers are Taken At Midnight, a new play by Mark Hayhurst, which arrives at Theatre Royal Haymarket in January from Chichester. Penelope Wilton reprises her role as Irmgard - the mother of celebrated lawyer Hans Litten who puts Hitler on the witness stand in 1930s German.
Hampstead Theatre's Di and Viv and Rose, Amelia Bullmore's comedy about female friendship, opens at the Vaudeville Theatre at the end of January with Tamzin Outhwaite, Samantha Spiro and Jenna Russell as the title characters.
The West End also has several new musicals on offer. Tamsin Greig makes her singing debut in Women on the Verge of a Nervous Breakdown at the Playhouse Theatre in January.
It's closely followed by Beautiful, the story of the legendary singer and songwriter Carole King, which opens in February at the Aldwych Theatre, with Katie Brayben in the title role.
And the world premiere of the new British stage musical Bend It Like Beckham, directed by Gurinder Chadha, kicks off at the Phoenix Theatre in May.
To mark the 800th anniversary of the Magna Carta, Shakespeare's Globe and Northampton's Royal & Derngate will tour the Bard's rarely performed King John. Directed by James Dacre, the production will visit Northampton's Holy Sepulchre Church - which was frequently visited by King John and his court.
The Globe begins the new year with Hattie Morahan as Beatrice-Joanna in Dominic Dromgoole's production of gruesome Jacobean tragedy, The Changeling.
'Unflinching' drama
The issue of female genital mutilation will be explored in a play that opens in Glasgow in May and also tours to Edinburgh and Manchester.
Described as an "unflinching" piece of documentary drama, Rites is based on true stories from girls in Scotland and the rest of the UK, as well as mothers, midwives, lawyers, police officers, teachers and health workers.
The production, by performance poet Yusra Warsama and directed by Cora Bissett, is the National Theatre of Scotland's first co-production with Manchester's Contact theatre.
After the success of The James Plays, NTS artistic director Laurie Sansom directs the world premiere of an adaptation of Muriel Spark's 1970 novel, The Driver's Seat, in Edinburgh and Glasgow in June and July.
National Theatre Wales' first production in 2015 is Crouch, Touch, Pause, Engage - a verbatim play about Welsh rugby legend Gareth Thomas and the story of how he came out as gay. Directed by Max Stafford-Clark, it will open at the Sherman Theatre, Cardiff, in February, before touring Wales and England.
In England, Willy Russell's Educating Rita will have its first professional production in Liverpool in 13 years to mark its 35th anniversary. The play, about a university lecturer who tutors a working class hairdresser, will begin at the Liverpool Playhouse in February.
Also in February, Maureen Lipman and James Dreyfus star in a new version of Mary Chase's comedy Harvey - about a man's friendship with a six-foot tall, invisible rabbit - which will open at Birmingham Repertory Theatre, prior to a UK Tour and the West End.
One for fans of the Coen Brothers: Southampton's Nuffield Theatre will host the world premiere of The Hudsucker Proxy, a new stage adaptation of their classic 1994 film, in May. It moves to Liverpool Playhouse in June.
If you like your Shakespeare larger-than-life, actor Brian Blessed takes on King Lear at Holy Trinity Church, Guildford in January, performing with his daughter Rosalind who will portray Goneril, one of Lear's daughters.
An alternative King Lear, with Barrie Rutter in the lead role, comes from director Jonathan Miller and Northern Broadsides. The production will open at the Viaduct Theatre, Halifax, from February and then tour the UK until mid-June.
A contemporary take on classic fairy story of The Little Mermaid from Polly Teale and the Shared Experience company has its world premiere at Nottingham Playhouse in March ahead of a UK tour that ends in Oxford in May.
Other touring productions include The King's Speech - with Raymond Coulthard as King George VI and Jason Donovan as Australian speech therapist Lionel Logue - which begins at Chichester Festival Theatre in early February and goes on to more than a dozen venues including Birmingham, Cambridge, Glasgow and Belfast.
February also sees the start of a national tour of Rachel Wagstaff's stage play Birdsong, adapted from the novel by Sebastian Faulks, which begins at the Fairfield Halls in Croydon.
The World War One theme continues with the return of Oh What A Lovely War to Theatre Royal Stratford East in January 2015, before embarking on a national tour. Wendi Peters, best known for her role as Cilla Battersby-Brown in Coronation Street, joins the ensemble cast.